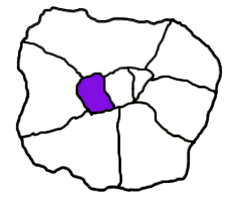 PIN

The Windermere Hotel
A beautiful hotel and brasserie with a personal touch
This family-run business was established in the late 1980s with Emily Hambi, Co-Owner taking over from her parents in 2009; her mother Sylvia set up The Windermere Hotel following a successful, but unsatisfying career in banking.

Emily has a familial passion for hotels. From a very young age, this was her calling (as it were) and the hospitality industry was her natural habitat. Emily completed her undergraduate degree in subjects close to her heart (namely French, politics and history), but her MBA was at a top Swiss hotel school.

Her intuitive sense of accommodation was further developed from extensive travels. This all culminated in The Windemere Hotel winning several awards including AA Guest Accommodation of the Year, Expedia Insiders` Select (1 of the 10 best hotels in London) and the Agoda gold circle awards for two consecutive years, amongst others.

The Windermere Hotel may be small, but it has a long history of romance. Couples travel from all over the world to celebrate anniversaries and pop the big question in this quaint hotel. The friendly staff will always be on hand to help you implement a personalised trip around Victoria and the rest of London

Emily says 'I like talking to people…I work hard now, but I love it'. The human aspect dominates the design of the customer experience. Comfortable rooms are well-appointed with smart TVs and are specifically designed for pure relaxation; some can comfortably accommodate up to four persons.

This is very much a family-based business where guests can enjoy a comfortable and intimate stay, and where all the staff know your name.








How to get there and other things
This Victorian hotel is a 6-minute walk from Victoria station for the Gatwick Express, a mile from Buckingham Palace and a stones throw from the village-like Pimlico. Each room is individually decorated and designed. The 'human-touch' is self evident with en suite bathrooms and feature free WiFi, and tea and coffee-making equipment. Laptop-sized safes, iPod docks and flat-screen TVs are featured throughout.

Tags
Accommodation
, Free WiFi
, Food
, Westminster
, Victoria
, Downtown Westminster
Recent Reviews
There are no reviews yet for this Triptoid.