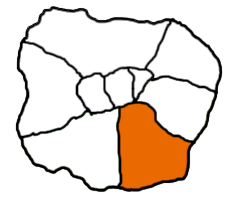 PIN

Tower Bridge
And more!
The historic Tower Bridge is a suspension bridge that crosses the River Thames; it is a 5-minute walk from the infamous Tower of London—designed by Sir Horace Jones, built between 1886 and 1894. The Prince and Princess of Wales officially opened the Tower Bridge on the 30th of June 1894. The length of the bridge is 240m, and each tower is 65m high. The bridge is split into two bascules, where both can be raised at an 86 degree angle, and both weigh over 1000 tons each. 40,000 people use the bridge daily, and there is a good reason for that; there are plenty of places to visit, here are some of them below:
Places to visit near Tower Bridge
The Tower Bridge is located near the Tower of London, where famous prisoners stayed. One of them is Anne Boleyn, the second wife of King Henry VIII and Guy Fawkes, a person who had a failed attempt at blowing up Westminster Palace. The HMS Belfast is also close to the Tower Bridge, a veteran ship that accompanied the Atlantic convoys during World War Two.

Want more?
You can visit London's historical monuments that the majority will miss out on, click here to learn more!
Twitter Feed
Location
Tower Bridge, Tower Bridge Rd, London , SE1 2UP
(View on Google Maps)
A five minute walk from the London Bridge
from
£5.30-10.60

Per head

Prices can vary
Recent Reviews
There are no reviews yet for this Triptoid.