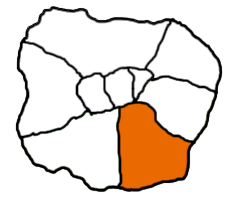 PIN

Vauxhall Street Food Garden
Some food from all around the world
Vauxhall Street Food Garden is a pop-up gourmet oasis in central London supplying hot and cold food & drink from around the world. Whether you're grabbing an hour to soak up the lunchtime sun, are a freelancer 'working from home', or meeting friends after to indulge those balmy late nights, Vauxhall street food garden is back with its thriving gourmet oasis in the heart of Central London
History
Now in its third year of leading, the weekday summer food market scene, the daily food festival features some of the capital's most exciting street food, showcasing a rotating line up of stalls.
How to get there
It is located on 6 A South Lambeth place, SW8 1SP. The opening times are Monday-Friday (11:30-22:00).
Tags
Food
, food and drink
, The Striking South East
Recent Reviews
There are no reviews yet for this Triptoid.