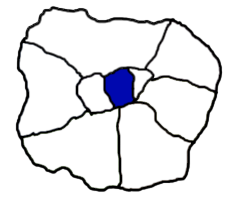 PIN

Walrus Hostel
Value hostel in Waterloo
If you`re looking for a spot that`s as central as possible, then Walrus is going to be hard to beat.

Located next to Waterloo train station (yes, you may get some noise from the trains, but most of our guests never complain) and just a short walk (7 minutes) from popular tourist attractions such as the London Eye, Big Ben, Houses of Parliament and Westminster Abbey, make it an ideal location to explore from.



But it`s not just a great location, the hostel also provides guests with:









a free breakfast





free WiFi





free towels





lockers and a secure room









There`s also a pub on the ground floor offering affordable drinks where you can meet fellow travellers and locals alike. Hey!!, all hostel guests get 15% discount on all drinks.




The awesome Walrus Bar
The Walrus Bar offers a wide range of ales, lagers, spirits and wines. Our friendly and knowledgeable staff will go out of their way to make sure you feel welcome. We cater for all kinds of events and parties; book a private table for you and your friends! Our experience and facilities will ensure that we can provide for every aspect of your event.
Tags
Alcohol
, Accommodation
, Free WiFi
, Southwark
, Indoor
, The Southbank
, The Striking South East
Shared Collections
Events
Location
The Walrus Bar and Hostel, 172 Westminster Bridge Rd, On the corner of Lower Marsh and Westminster Bridge Rd, SE1 7RW
(View on Google Maps)
extra comments
from
£3.90-5.00

per pint

(some guest ales may vary)
from
£12.00-60.00

per bunk

(private rooms available)
Recent Reviews
"Demo"
Reviewed by Chris 7 years ago
Shared Collections
Events