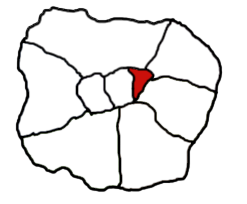 PIN

Waterloo Bridge
And More!
Waterloo Bridge crosses the River Thames and connects the South Bank with Victoria Embankment. The name of the bridge commemorates the win of the British Army and their allies over Napoleon Bonaparte at the Battle of Waterloo in 1815. The bridge is also known to have amazing views, where to the west, the tourist would be able to see the London eye and the City of London to the East. John Rennie designed the original bridge; due to problems with the design, the bridge was demolished in the 1930s, where Sir Giles Gilbert Scott would design a second bridge. The bridge opened in 1945. There are several places tourist in London can visit that are nearby; here are some of them below:
Places to visit near Waterloo Bridge
The South Bank is a minute walk from the bridge; this is where the Royal Festival Hall, Queen Elizabeth Hall and the Royal National Theatres are all found. There are also two trendy food markets to be found, the Southbank Centre food market and the Lower Marsh market, where tourist can find exquisite cuisines from all over the world.

Want more?
You can visit London's historical monuments that the majority will miss out on, click here to learn more!
Location
Waterloo Bridge, London , Westminster, SE1 8XT
(View on Google Maps)
A few minutes walk from Southbank Centre
FREE
Recent Reviews
There are no reviews yet for this Triptoid.