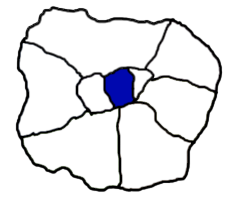 PIN

Whitecross Market
One of the oldest markets in London
Whitecross Market has been operational for more than 150 years. It is one of the oldest markets in London and visitors looking for a multitude of different types of food and drink will definitely find it here.

The market is located in St Luke's in Islington, the popularity of Whitecross Market started to grow during the 19th century after an article was written about it. Today, there are up to fifty food and drink vendors opened on the weekdays at lunchtime. The market offers French, Moroccan, Turkish, Italian and a lot more dishes from around the world. People wanting to experience the world through food will find it in Whitecross Market.

TripTide Thoughts
A great place for lunch
10am - 5pm
Twitter Feed
Tags
Thai Food
, History
, Food
, Culture
, food and drink
Location
Whitecross St Market, Whitecross St, London, EC1Y 8JL
(View on Google Maps)
Ten minute walk from Old Street Station
from
£0.00-16.99

Per dish

Depends on which vendor you choose to buy from
Recent Reviews
There are no reviews yet for this Triptoid.