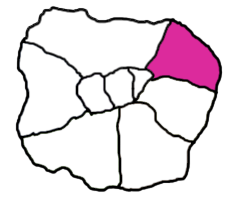 PIN

Wilton's Music Hall
A feast of culture and history
Wilton's Music Hall lies in London's historic East End. It is just off the equally historic Cable Street where the City of London meets the East End. It is the world's oldest surviving music hall, it is a focal point for theatrical and East End history. It is a living theatre, a concert hall, multi-bar and a heritage site. Wilton's hosts a huge and diverse range of artistic works, including plays, opera, classical music, cabaret, dance and magic shows, puppetry and a great programme of education and heritage activities. Visitors walking through the City will experience millennia of history on their way to this wonderful place.
History
Wilton's began life as five houses built in the 1690s. The largest of these became an ale house in the 18th century; in 1839 a concert room was added. John Wilton bought the ale house in c1850 and adapted the concert room into a music hall. The building was used as a music hall until 1881 and as a Methodist mission 1888–1956, and subsequently fell into disrepair. A nationwide campaign to save the hall and preserve it as a living theatre began in the 1950s and was completed in 2015.
TripTide Thoughts
You cannot miss the faded pink façade outside the building heralding a cornucopia of culture and history awaiting inside.
Opening Hours
The box office is open 11am -6 pm

Mahogany Bar for food & drink
Monday – Saturday 5pm -11pm

The Cocktail Bar
Monday – Saturday 6pm – 11pm

Wiltons is closed most Sundays and Bank Holidays


Twitter Feed
Tags
History
, Docklands
, Exotic East
, theatre
Location
Wiltons Music Hall , Graces Alley , London , E1 8JB
(View on Google Maps)
Theatre in a historical setting
from
£7.50-50.00

per person

lots of concessions are available
Recent Reviews
"History & Culture under one roof"
We watched "The Sweeet Science Of Bruising". Great atmosphere in lovely surroundings without the West-End prices. Fab!
Reviewed by Peter 3 years ago