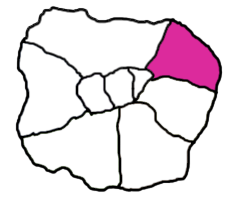 PIN

Wings of East
A High Quality Chicken Shop in East London
There are plenty of chicken shops in London. Chicken shops have become important venues where people meet after school, after university, after work or 'just visiting'. Visitors to London's chicken shops will find lots of different variety at these places which have become a meeting hub for different generations. The Wings of East is one of these places.

'Wings of East' has all the essential items necessary for a great chicken shop, There are crispy fried chicken, the wings, the nuggets, the popcorn - in fact, everything a customer might expect and every variation of chicken delights to be made and consumed. There are also a number of burgers to choose from, from the classic quarter pounder to the chicken burger.

The food is simple, but if visitors want to experience a typical London fast food eating experience, this chicken shop will definitely be a perfect introduction to the chicken shop culture.

TripTide Thoughts
A great place to get a quick bite.

Opening hours
11:30 am – 12 midnight
Tags
Food
, Indoor
, east
, food and drink
, Exotic East
Location
269 Commercial Road, Shadwell, London , E1 2PS
(View on Google Maps)
A few minutes walk from Shadwell station
from
£3.75-12.99

Per dish
Recent Reviews
There are no reviews yet for this Triptoid.