South East London's Hidden Pleasures
Situated within a leafy corner of South London lies a beautiful area of independent coffee shops, cosy pubs and a brilliantly fascinating museum – East Dulwich. Nestled away behind the busy and crowded areas of Camberwell and Peckham, East Dulwich feels like it is a world away from the swarming city centre and London as we have come to know it.

Not many people – other than south London natives - have heard of East Dulwich and this is what forms part of the areas appeal in the sense that it has a real local community feel to it. The mixture of young families, up and coming creatives and south London old timers give this area an eclectic and welcoming atmosphere and should be a 'dead cert' in the diary of anyone planning a trip to London and looking for some of its hidden gems.

Village Dulwich
It is quite rare that you find a village-like atmosphere in London due to the nature of the capital, but that is exactly what Dulwich delivers. The area is based around one main road – Lordship Lane – which features enough cafes, restaurants and pubs to keep the place bustling throughout the day and evening. The pick of the bunch when it comes to the pubs has to be the East Dulwich Tavern, which is the first pub you will notice when you arrive at the high street due to it being located right at the top of it.

Always lively on a Saturday with local football fans (Dulwich Hamlet is situated a few hundred yards away) and regular punters, The Tavern packs a great atmosphere and serves up some delicious food and various drinks at a reasonable price. Sam Mckenzie, a regular drinker at the EDT (as it is commonly known) says it is a 'diverse pub with a nice atmosphere. It shows the football but it is not a traditional sports pub in the sense that it is not dominated by a set off supporters or people shouting. Most importantly it has decent beers on tap that change pretty often'.

a diverse pub with a nice atmosphere. It shows the football but it is not a traditional sports pub in the sense that it is not dominated by a set off supporters or people shouting. Most importantly it has decent beers on tap that change pretty often'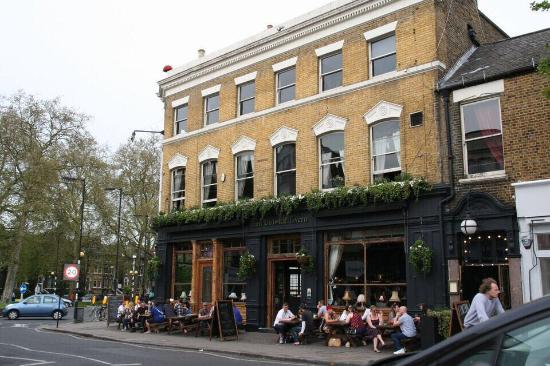 ---
Horniman Museum
However, whilst East Dulwich does serve up a great selection of bars and restaurants, that is not the only thing the area has to offer. If you keep on going down to the end of the high street and beyond, you will find the amazingly strange Horniman Museum and it bizarre range of taxidermy, random objects, an aquarium and simply incredible gardens (as well as a very famous walrus!). The museum is completely unique and unlike any other museum you are likely to visit during your stay in the capital and truly is worth the going to. If you are heading there on the weekend, get down their early on a Saturday and take a browse around the farmers market which features a huge array of food made up from locally sourced ingredients.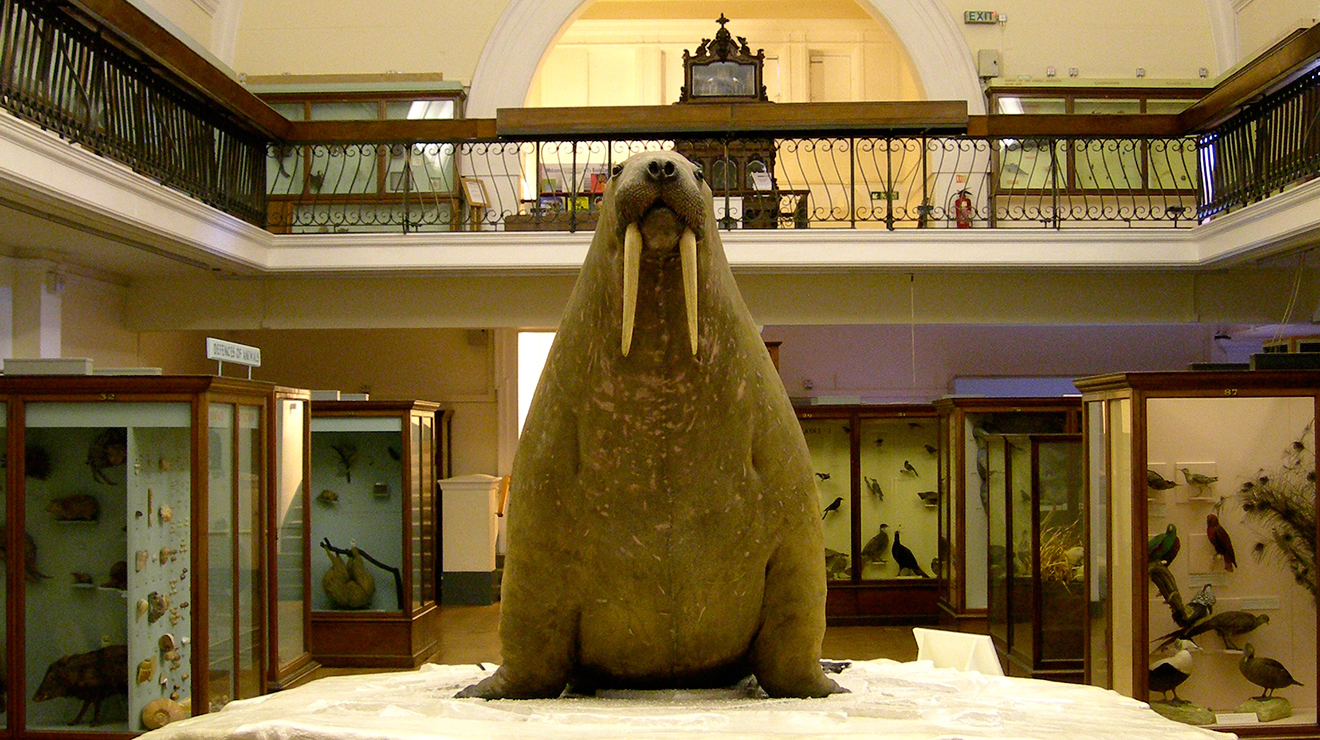 ---
Dulwich Hamlet
If museums do not necessarily take your interest then Dulwich has plenty of other activities to keep you occupied with a unique local football team to keep you entertained during the day. Dulwich Hamlet are something of a local phenomenon with their large, friendly and often raucous backing and liberal views – they really are a football one off. The team play in the lower leagues of England but are backed with a 1,500 person army of loyal fans who turn out every week to cheer their team on. The high street is covered with people pink and blue scarves and shirts on a match day creating a carnival-esque atmosphere and bringing the area to life. If you are lucky enough to be heading to Dulwich when Hamlet are playing at home in Champion Hill, make sure you head on down. At £10 a ticket for adults it is well worth the money to enjoy football how it is supposed to be enjoyed.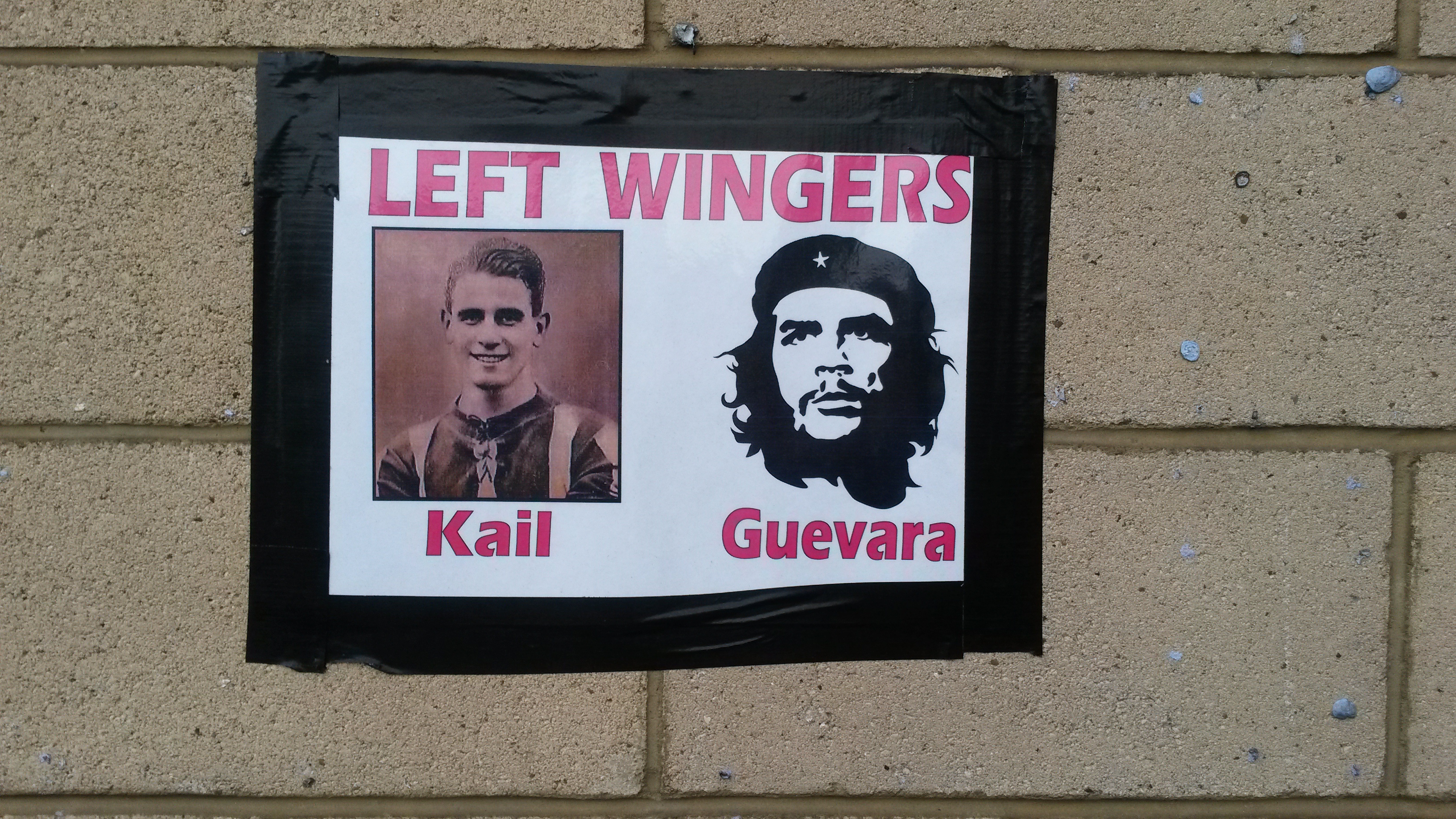 ---
Best Of The Rest
Dulwich is the perfect place to spend a whole day without moving more than a mile. With everything being situated so close together you can spend the morning at The Horniman Museum, then catch a game at Champion Hill in the early afternoon. In the evening enjoy a glass of wine whilst watching an arthouse film in the Dulwich Picturehouse and head over to one of the many bars and restaurants for a drink or a bite to eat. Easy to access through Southern Rail from London Bridge whilst also being accessible on foot from nearby Peckham, East Dulwich is a great place to visit if you are a family with children looking for an enjoyable day out, or a group of mates looking for a pub crawl through some real London and watch a football throwback. It is best visited in the summer when the drinkers pour out of the pub and onto the street to create a wonderful atmosphere but it still retains a distinctive charm allure to it in the cold winter months, with the warm pubs and different aromas from the array of restaurants being enough to warm the soul on a frosty night. So head on down to Dulwich to experience a real London community at its finest.
There are no discussions