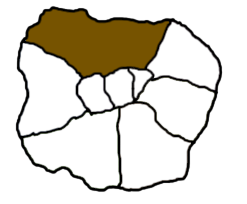 PIN

Bintang
East Asian Fusion on a plate
Bintang is a little gem of a restaurant serving some great pan-Asian cuisine and can be found in Kentish town, very close to Camden Town. Visitors looking for an authentic taste of East Asia will find what they are looking for here. The dishes are a compilation of delicacies from Malaysia, China, Indonesia, Japan, Vietnam and the Philippines. London has a paucity of restaurants like this and customers should expect flavoursome curries, noodle dishes and even Sisig from the Philippines. There are favourite fundamentals like Katsu, Pad Thai, rice noodles, Laksa, sweet potato fries and plenty more from further afield. Everything here is good from the Korean chicken wings, salt and pepper squid and wasabi prawn tempura to ramen soups, beef bulgogi, nasi goreng and five-spice crispy duck.

The restaurant has been open for more than 30 years and now deeply embedded in Kentish Town culture. Opened in 1987 it has striven to exceed expectations and has succeeded. Ever since the current owner, Omar Shah took over from his father he has expanded the menu to include more and more Filipino dishes with a little bit of a Bintang twist.

Guests should remember its a BYO place and so they can bring plenty of wine and beer of their own choice, all available at nearby off-licences. The service is polite and more importantly swift. Other establishments from the same pioneering Filipino owner are Mamasons, Guanabana, Ramo-ramen, and Moimoi island and are all well worth a visit.

TripTide Thoughts
A great spot to try east Asian cuisines.
Twitter Feed
Tags
Magnetic North
, North London
, North West
Location
Bintang, Kentish Town Road, , London, NW1 8N7
(View on Google Maps)
A taste of east Asia in Camden
from
£7.00-12.00

Per dish
Recent Reviews
"A great vibe"
The service was amazing, the food was great, would come here again!!
Reviewed by Raphael 3 years ago