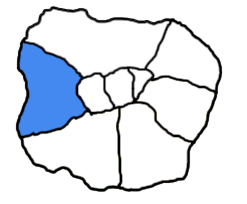 PIN

Brent Symphony Orchestra
Aspiring to perform the finest orchestral music
The 2016/17 season is Brent Symphony Orchestra's 106th year. We aspire to perform the finest orchestral music, bringing together pieces you may well have heard of, together with something new. Recent concerts have featured symphonies by Elgar, Bruckner, Mahler, Nielsen and Vaughan Williams; concertos by Sibelius and Strauss and also work by Bernstein, Mozart, Ravel and Stravinsky.




History
The Orchestra was founded in 1911 to accompany the popular Harlesden Choral Society but gave only four concerts with the chorus before establishing itself as an independent entity, the Harlesden Philharmonic.
In 1956 Willesden Borough Council and then took financial responsibility for the orchestra, which was taken over by the London Borough of Brent when it came into existence in 1966. We rebranded as Brent Symphony Orchestra and during these years we were able to have engage internationally-renowned soloists such as John Lill, Nigel Kennedy, Paul Tortelier, Jack Brymer and Felicity Lott.

Brent Council stopped promoting its own concerts in 1985 and , leaving BSO to put on its own. With reduced financial support from the Council, and none after 1998/99, the Orchestra turned to local commercial sponsorship to supplement members' subscriptions and ticket sales.

Over the past 20 years we have regularly held concerts in St John's Wood Church and St James' Church West Hampstead, but the orchestra's permanent home since 2014 is now St Martin's Church in Kensal Green.
Rehearsals and Concerts
Rehearsals are on Wednesdays from 7.15-9.45pm at St Martin's Church, Mortimer Road, London NW10 5SN which has excellent transport links with Kensal Green and Kensal Rise a short walk away.

Brent Symphony Orchestra performs 4 concerts per season at St Martin's Church and one of these is our annual charity concert.
Events
Our Annual Charity concert opens with Beethoven's Egmont overture, which captures the heroic tale of the Dutch Count Egmont's resistance against the Inquisition. There's more storytelling in Dvořák's fairy-tale inspired Golden Spinning Wheel and the concert closes with Brahms' joyous Symphony No.2.
Tags
Culture
, Art
, family
, Winning West
Shared Collections
Events
Recent Reviews
There are no reviews yet for this Triptoid.
Shared Collections
Events