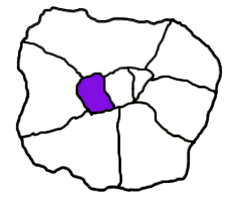 PIN

The London Eye
An Eye-conic Landmark
One of the more recent but most obvious additions to the London landscape in the 21st century is the London Eye. A huge ferris wheel that has been featured in hundreds of action movies.

It's a really big ferris wheel and you can get a great view of the city.
Deals
The London Eye is owned and operated by Madam Tusauds, which means there are some great multi-buy deals if you get your London Eye ticket at the same time as you buy your ticket to the famous wax museum.

If you are feeling romantic and feel like splashing the cash you can actually rent an entire pod to yourself. If you decide to do this you get a "free" bottle of champagne on ice to enjoy during your ride.
Facts and Figures
1. The London Eye is not a Ferris wheel. It's the world's tallest cantilevered observation wheel

2. Supermodel Kate Moss has been on the London Eye 25 times – the record for a UK celebrity

3. On average the London Eye receives more visitors per year than the Taj Mahal and the Great Pyramids of Giza

4. You can see up to 40 kilometres in all directions (that's as far as Windsor Castle on a clear day)

5. In December 2005 the London Eye was lit pink in celebration of the first Civil Partnership performed on the wheel

6. The 32 capsules on the London Eye are representative of the 32 London boroughs, and each one weighs as much as 1,052,631 pound coins

7. Despite there only being 32 capsules, for superstitious reasons they are numbered 1 – 33. For good luck number 13 is left out

8. The London Eye can carry 800 people each rotation, which is comparable to 11 London red double decker buses

9. The London Eye had a predecessor – The Great Wheel – which was in working order from 1895 - 1906

10. Capsules travel at a leisurely pace of 26cm per second, which is twice as fast as a tortoise sprinting
At the Movies
The London Eye has been a in over 40 movies. It got too close to the Silver Surfer in "The Fantastic Four: The Rise of the Silver Surfer". It was knocked by the wing tip of Thunderbird 2 in "Thunderbirds". And it has played host to various aliens in Doctor Who.

It's also one of the landmarks that gets destroyed first in any good disaster movie. It's been wiped out by aliens and asteroids, and been vaporised by Cobra Command in G:I Joe.


Tags
Westminster
, family
, adventure
, The Southbank
Location
The London Eye, Jubliee Gardens, Waterloo, SE18YP
(View on Google Maps)
You can see it from anywhere on the river
This place is 0.2 miles from 51.5053067,-0.1169357
This place is 6 mins walk from 51.5053067,-0.1169357
This place is City Test outside<br>
from
£24.00-45.00

per person

multibuy deals available
Recent Reviews
"Amazing View"
I took my mum and grandfather on the London Eye. The view was incredible. You can even see Buckingham Palace!
Reviewed by Chris 2 years ago