Hidden Oases of Peace & Calm

Every blade of grass is worth its weight in gold

Without a doubt, one of our favourite London walks is the one that takes in the six bridges between Waterloo and the Tower of London. However, with so much to take in 'en route' visitors sometimes miss some of the wonderful public parks and green spaces. Here are just a few of our favourites. 

Victoria Embankment Gardens
Just below the Strand is this absolute gem. It is a few steps away from the River Thames on Victoria Embankment, between Charing Cross and Embankment Tube Station. These wonderful gardens are full of fascinating monuments, each harbouring a story of its own and providing a welcome retreat from the busy streets. Visitors can relax in a deckchair when things get a bit warmer and enjoy a variety of events throughout the summer. Shaded grassy areas and impressive bedding displays predominate throughout the year and it is a great place to just sit and relax.

The park was opened in 1865 from land reclaimed from the River Thames using 'spoil' from the newly mined District Line. It was once considered to be the finest thoroughfare in Europe and some consider it still is. The Thames used to be much wider and in one corner of the park stands the historical Watergate, built-in 1626 as an entrance to the Thames for the Duke of Buckingham. His family crest and coat of arms are still highly visible. There are plenty of statues in the park including one to the poet Robert Burns and a host of Victorian politicians. Visitors feeling peckish can use the Embankment Cafe - a lovely little garden pavilion with a parkside terrace. If you feel like a game of chess there is a giant board and pieces close by.
Waterloo Millennium Green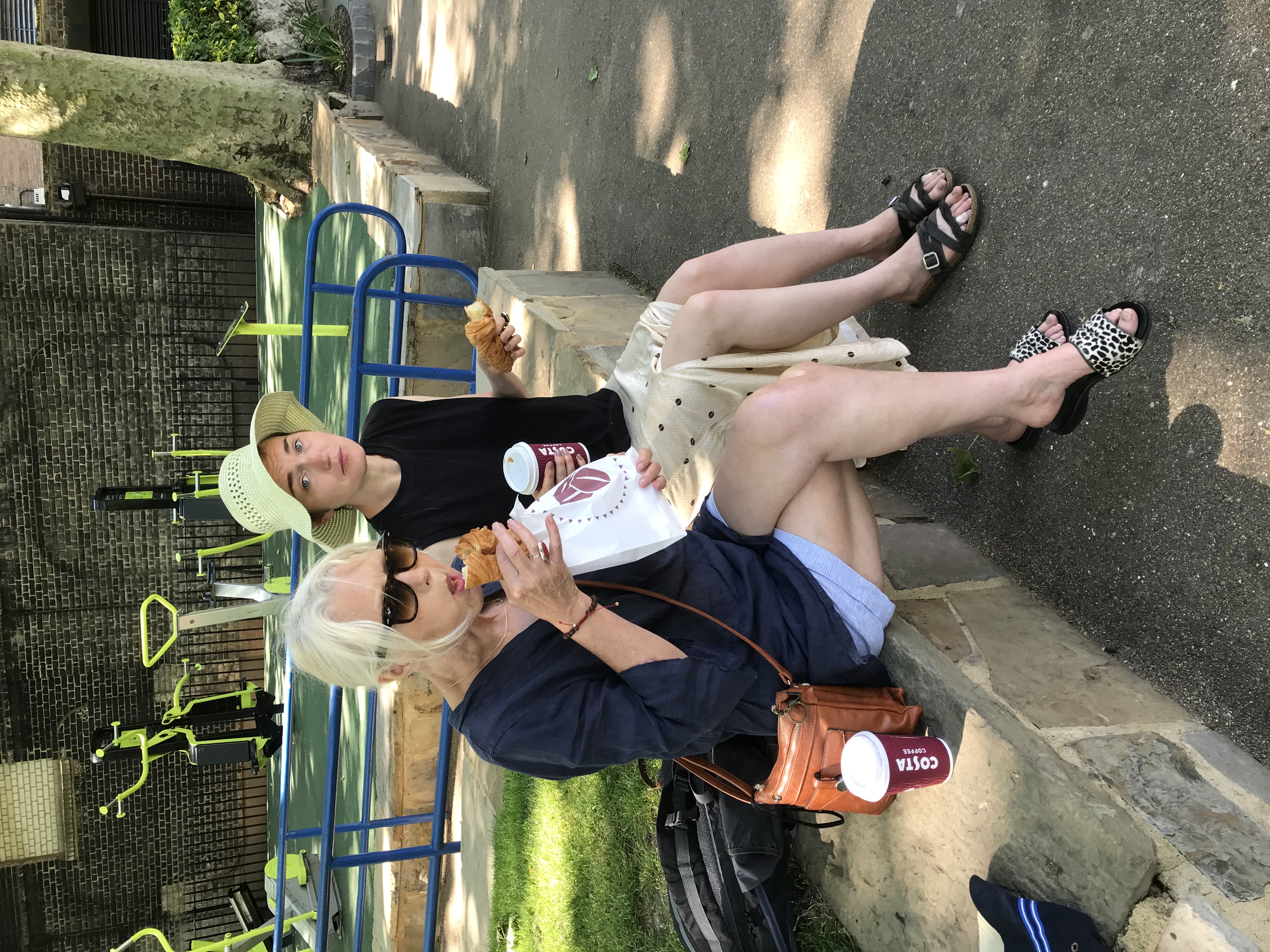 ---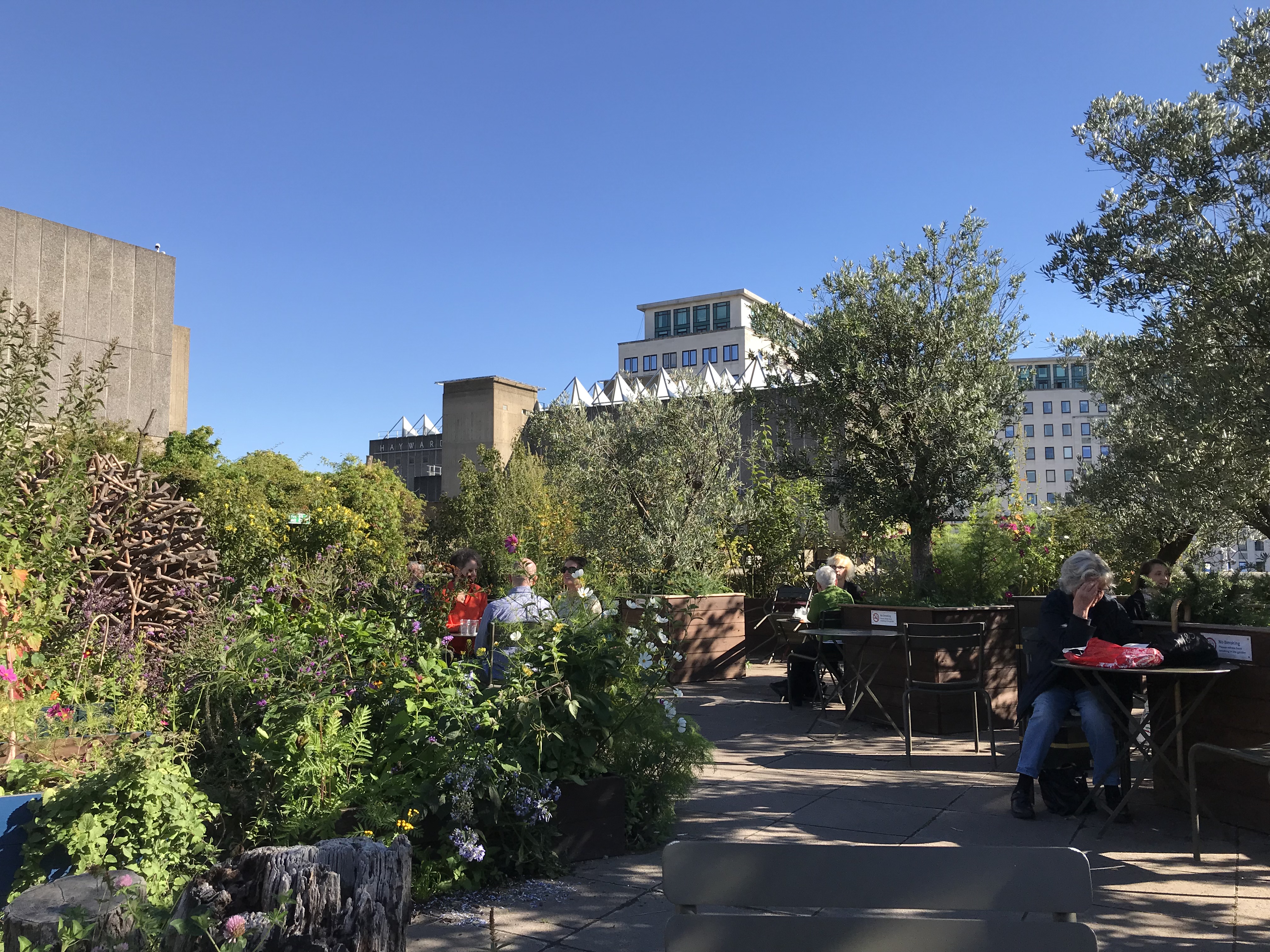 ---
Waterloo Millenium Green
Not all London parks are as grand and elegant as Embankment Gardens and this place has a charm of its own. The Waterloo Millenium Green is a stone's throw from the station and is a rare beauty. Visitors can admire the wildflowers on the grassy edges, and, come summer, can watch for dragonflies over the pond. It is easy to believe that you are not actually in the heart of London when sitting in these tranquil surroundings and the hustle and bustle of Lower Marsh are just around the corner.
Waterloo Green is a very special place indeed and was developed by local people who needed somewhere to enjoy the outdoors and nature. Ever since Bankside Open Spaces Trust took over the management of this little green oasis space they have ensured that a sound community ethos and involvement has been maintained. Their key priorities are to ensure that local people have a big say in deciding what happens at the Green and guaranteeing it remains safe and is looked after. Local volunteers garden and upkeep the space as well as implementing small improvements to the Green. They also make sure that funds are available to ensure that Waterloo Green continues to be cared for for the foreseeable future. The guardians of the green have begun to implement their master plan with new paving and planting, an improved stall area, new sculptures and the transformation of the water feature into a sustainable rain garden. It is a great stop for visitors making their way down the riverbank walk

Bernie Spain Gardens
This little piece of green space is nestled in-between Oxo Tower and Gabriel's Wharf. It is an oasis of green by the riverside and the perfect place to relax, have a picnic or just take in the pedestrian traffic. It is a 26,000 sq. ft. garden a stone's throw away from Waterloo, Blackfriars and Southwark stations. There are a host of boutiques, independent cafes and restaurants which can be found along the river front within Oxo Tower Wharf and Gabriel's Wharf.

It is another perfect stop for weary visitors to rest on their exploration of the South Bank. 
It was originally named after Bernadette Spain, a local resident and campaigner on health and housing provisions for the area's residents in the 1980s. Today the gardens are owned, managed and maintained by Coin Street Community Builders who maintain them to perfection. In 2014 a community garden area was created in the south park. There are regular gardening sessions are held regularly throughout the growing season which is open to anyone with green fingers or otherwise.


Archbishop's Park
A short distance from Bernie Spain Gardens is another popular medium-sized open space in the heart of Waterloo, with a rich and fascinating history. In the 19th Century part of the Palace, grounds were set aside for use by local people for sports and recreation, and it was opened as a public park in 1901. Archbishop's Park sits on what was once part of Lambeth Palace, the London home of the Archbishop of Canterbury.
The park continues to provide green space for all those who live and work as well as visit this busy part of central London. It has a large and popular children's playground and contains plenty of sports facilities for hire including sports pitches, cricket nets and tennis courts. Changing rooms and toilets are also available.
Archbishop's Park has an extensive collection of soft and hard landscaping mature trees, herbaceous borders, and loads of wildlife habitats for London's birds and animals. There are also a series of community-inspired public artworks and a lovely little community garden - managed by the Friends of Archbishops Park. 
The Park is one of Lambeth's Green Flag Award-winning parks, and a worthy winner of a 'Park of the Year' award from 'London in Bloom'. These redoubtable achievements are in recognition for providing visitors and residents with a clean and welcoming piece of open space that is a joy to behold.
Potter Fields and St. Johns Churchyard.
The next little piece of nature on the walk is Potters Fields Park. This is a unique green open space next to the Thames before reaching Tower Bridge.

It contains spacious lawns, elegant trees and colourful wildlife-friendly gardens. It is a perfect oasis in the middle of Central London. For visitors looking for quiet contemplation, spectacular views, somewhere to picnic Potters Fields is open every day of the year.

Another place of peace and contemplation is St. John's Churchyard, a few minutes' walk away with a quieter community park. It has a children's play area, lots of grass, outdoor table tennis and pétanque facilities and wildlife and wetlands beds.

There are no discussions