Soho as many of you will know is a famous London enclave that occupies the borough of Westminster. Originally the haunt of aristocracy from the16th century the area was developed from farmland into a royal park by Henry VIII in 1536 (where his hunting cry of 'so-ho' might explain the area's etymology). It evolved into a parish in the late 17th century, when buildings started to be developed for the upper class, including the Wren built Soho Square in the 1680s. Contemporary history describes it in many colourful shades including the hangout for gangsters, bon viveurs and sex workers alike. However in the gap straddling the 17th and 20th centuries there have been numerous illustrious names who have made the place their home here and have taken their place in history. Here are just a few and some of the places you can still go to see where they lived.
Dr Manette and his own Street
Soho is contained geographically speaking between Oxford Street, Shaftesbury Avenue, Regent Street and the Charing Cross Road and one of the areas entry points is along Manette Street. It was formerly known as Rose Street but renamed in 1859 in honour of the character from Tale of two Cities, Dr Manette who lived' in a quiet street corner not far from Soho Square". On the right hand of the street you can find the Chapel of the House of St Barnabas - a fine example of Georgian architecture and where from where Sir Joseph Bazalgette planned and built 86 miles of sewers. While straight ahead is the Pillars of Hercules pub (also mentioned in the book) – and still a famous meeting place for writers both real and fictional.

in a quiet street corner not far from Soho Square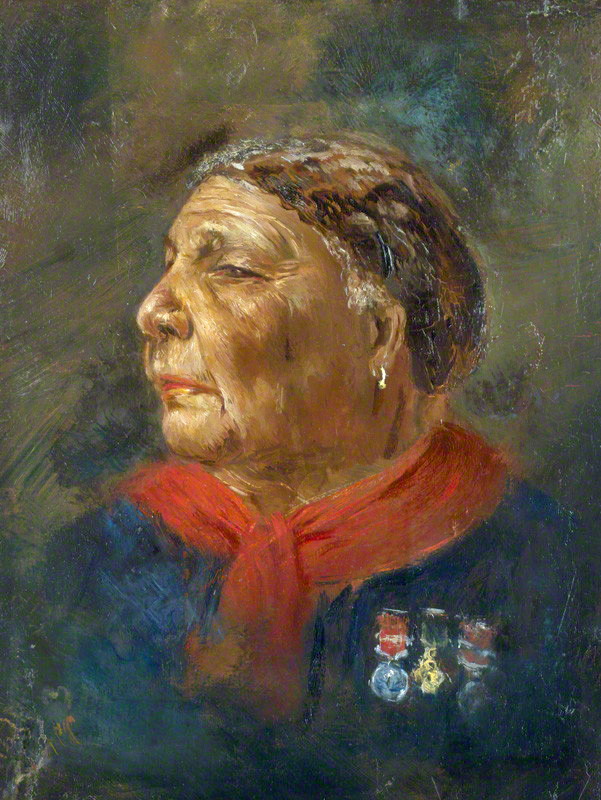 ---
The Adventuresome Mary Seacole
A very real resident of Soho Square was Mary Seacole (1805-1881) who lived at number 14, Soho Square. Mary was the daughter of a Jamaican mother and Scottish father who during the Crimean War overcame many Victorian prejudices and obstacles when serving on the front line tending to the wounded and dying soldiers. Unlike her more famous contemporary Florence Nightingale her work was done actually on the battlefields. Elizabeth Herbert the wife of the secretary of state for war, who was recruiting nurses at the time refused to interview her. This was a direct response to the colour of her skin and a misguided notion that the Crimean soldiers would share this discrimination and prejudice. At this time her skin colour would have prevented her from holding office or entering the professions - whilst she was doubly excluded from voting both by her colour and sex. It's a testament to her spirit that Mary wrote of this time 'Every step I take in the crowded London streets may bring me in contact with some friends"

Every step I take in the crowded London streets may bring me in contact with some friends

Giacomo Casanova, Venetian Lothario
The famous Italian 18th century romancer Casanova (1725-1798) lived at 47 Greek Street for a few months in 1764 from where he managed to inculcate himself with London society. He had previously met the flamboyant and colourful courtesan and opera singer Theresa Conolly and the couple produced an illegitimate child. Teresa lived close by in Carlisle House where she threw extravagant parties and sundry social engagements, which became the talk of London society. Ironically St. Patrick's church now stands on the site. Casanova finally left the country following several brushes with the law surrounding various gambling debts and a severe bout of venereal disease.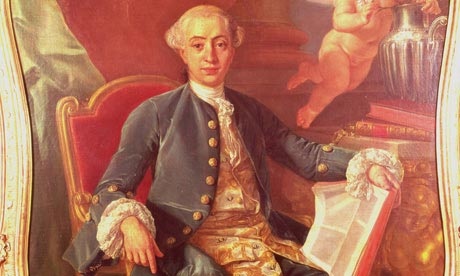 ---
---
Mozart - child prodigy
Mozart (1756-1791) came to London with his father and four year old sister as a performing musician. In the mid 170s he moved into number 20 Frith Street. His father Leopold, made the claim that his talented son could play anything 'on sight' as part of the road-show which went down very well with the paying public. The child prodigy was later presented to the Royal Society and played three times for the court of George the Third during his 15-month tenure in Soho. He even had time to work on his first symphony during his stay.
John Logie Baird, goggle-box hero
Number 22, Frith Street was the Soho home of John Logie Baird (1888-1946), the inventor of the television. He arrived in Soho after being evicted from his previous premises after causing an explosion. Baird constructed the first TV in 1925 when his 'eureka' moment needed a 'live' guinea pig. He seized the arm of his office boy, William Taynton and bundled him in front of a transmitter for the first live broadcast. The inventor bribed the boy with a 'half-crown' (two shillings and six pence) to become the first televised person in history. The experiment was interrupted by angry local prostitutes banging on the door to complain that his experiments were interfering with business and that his equipment was being used to spy on them. Shortly afterward he moved to larger premises. Today the premises are home to Bar Italia who moved in and opened in 1949. There is still plenty of atmosphere despite customers being relatively unaware of activities in the early part of the 20th century.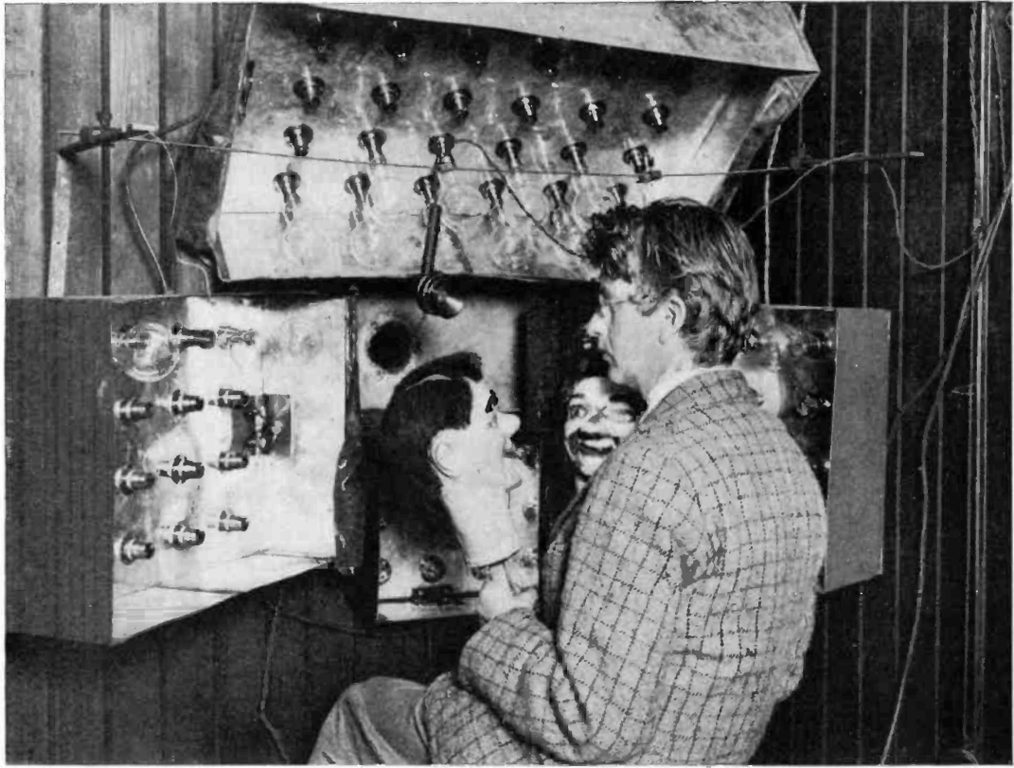 ---

everything is broken, tattered and torn, finger-thick dust everywhere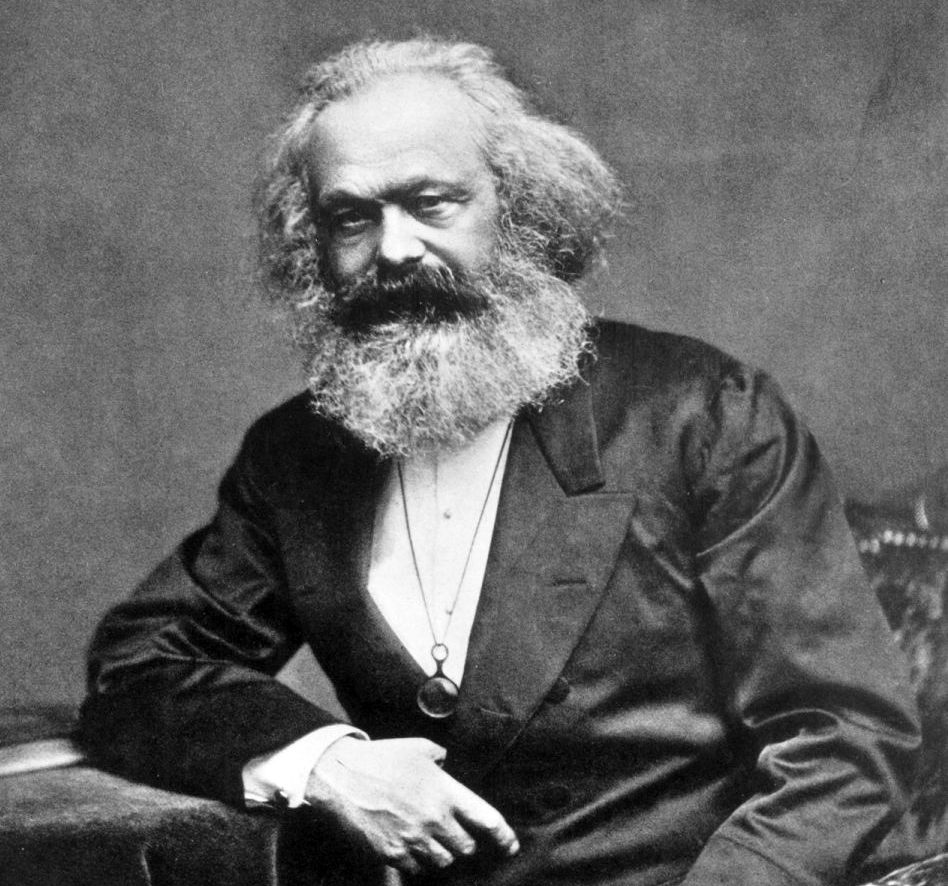 ---
Karl Marx, Communist & Decadent
Marx (1818-83) philosopher, revolutionary, economist, writer of Das Kapital and famous beard owner once lived in relative poverty first at 64 and then at 28 Dean Street when the former was demolished. He lived with his wife Jenny, their children and their maid Lenchen. His wife described their accommodation as 'two rooms in the house of a Jewish lace dealer'. During their time here, Soho was a hotbed of political agitation where the community was enlarged by hundreds of European radicals and anarchists. The family lost 3 children through illness and at one point were so poor that they could not afford a coffin although their penury did not stop the great man having an affair with the maid. They then moved to 28 Dean Street at an annual rent of £22 where "everything is broken, tattered and torn, finger-thick dust everywhere" The popular restaurant Quo Vadis now occupies the site but sadly Marx's formerly squalid rooms are not on display. He also gave lectures at the Red Lion Pub in Great Windmill Street, now a trendy B@1 cocktail bar.


There is plenty more to see and do in Soho but when you are walking around with you TripTide.london planner in hand do try and scratch beneath the surface of the lives of some of its famous inhabitants to get a real feel of the people they were.
There are no discussions