Walthamstow - An Epicentre of Culture, Art and Diversity
"Atypical to Shoreditch and 'Camden" is a not an untypical comment about East London. However, the area of Walthamstow (postcode: E17) is an exciting district in North East London and resides within the Official London Borough of Culture (2019) - Waltham Forest. Being the last stop on the Victoria Line, Walthamstow Central, with its recognisable art-deco façade, is easily accessible by all methods of public transport, from the underground to the big old red buses that flood LDN's streets.

Having undergone major developments in the last decade, this daring district has all that you might want to explore within walking distance or a bike ride away. From the quaint landscapes of the lakes, parks and wetlands, to the radiant culture infused in its streets, markets and malls, Walthamstow is where 'it's at', a diverse population which brings together a colourful, close-knit community.

Here are a few of our Walthamstow highlights, a creative hub for talent young and old.

The Mall
The Mall is a small shopping centre vibrant and busy, with families and friends streaming into its midst. High street clothing, shoes, beauty and homeware stores like TK Maxx and Boots are also there with a small food court consisting of KFC, Subway and Costa Coffee in the heart of it.

If you are are looking for something a little quieter, there is also a Waterstones (book store) for when you need a break from the hustle and bustle of The Mall. There's an underground car park as well as a bus/tube station right outside for easy access that is both wheelchair and buggy friendly.
Honourable mentions should go to:
● Gokyuzu Restaurant
● The lady selling popcorn in the middle of The Mall
● Poundland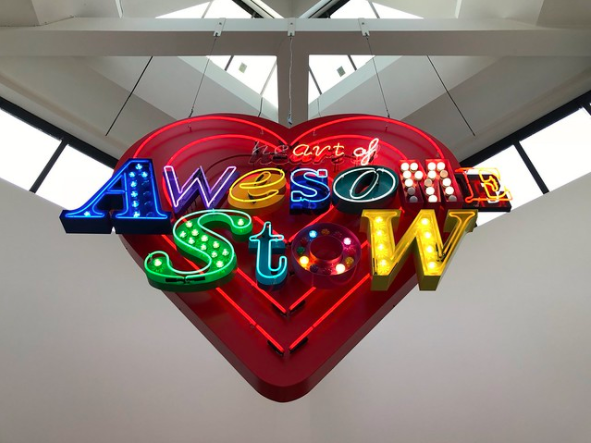 ---

Experience fresh organic street food, community entertainment and to shop with local start-ups. All with the same purpose of helping to regenerate the future of local towns.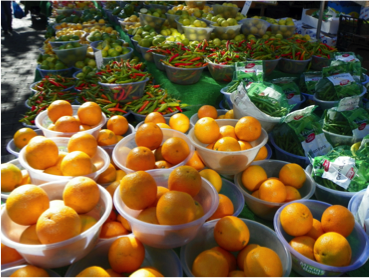 ---
Walthamstow Market
The outdoor market is where it is at. Stretching along the length of the High Street for about 1 km, fresh fruit, vegetables and bread are readily available from the early morning to the evening. There is also an abundance of independent stalls; from textiles to jewellery and homeware which are omnipresent in Walthamstow's market. Local grocers, bakers and confectioners all ply their trade here and visitors can 'Experience the East' in its authentic form. There is flavour, culture and entertainment for all its visitors, all year round. Walthamstow Sunday Social is the go-to place where visitors can indulge themselves with sorts of local treats.


Honourable mentions in the market should go to Bobayumm (Taiwanese Bubble tea), Golden Cake (Cakes and Coffee) and The Empire Cinema

Hoe Street
Hoe Street nowadays, is lined with shops, restaurants and tons of history. Stretching and splitting Walthamstow in half, the contrast of the greener side of this district to the urbanised and commercialised side balance each other out in perfect harmony.

For every commercialised restaurant, there is a local chicken shop (the best kind) and this dynamic is befitting for whatever tickles your fancy. For memorable edible experiences, visitors should check out Today Bread, Soda Pizza, The Lacy Nook, Roosters Piri Piri, Chaiiwala, Güneş Restaurant, Olive & Thyme, Yard Sale Pizza.
Whether it is clothing, cafés or antiques, Hoe Street encompasses all of this.
Honourable mentions should also go to:

● Ten Days of Vintage (TDOV) London (Vintage clothing store)
● E17 Art House (small Art gallery)
● Saw Chocolate (Artisan chocolate)
● The Every Space (gift shop)
● Bloom Of The Block (Florist)

Lloyd Park & others
Take a break from the hustle and bustle of the city life and immerse yourself in the eerie landscapes of Lloyd park. It is a popular place for the locals to go to and is a favourite destination for families as it has a playground, a skate/BMX park and outdoor sports facilities. There is plenty of open space for picnics, and children to play around in. On Saturdays, there is a farmer's market hosting a great selection of organic food and street food that is inexpensive.

There are a couple of other places that deserve a special mention as they are part of the rich heritage and fabric of the area. Walthamstow Village - also known as Church End – is an ancient part Walthamstow and is a conservation area and previous winner of "Time Out's" 'best London village' award.

Visitors should also go to Wood Street, part of the area's rich cinema heritage is a three-quarter-mile stretch of road dating from the 19th century. It was home to a silent movie studio and when the industry moved on it left behind a vibrant community with a strong local spirit.


---
God's Own Junk Yard
It is a little bit of a trek compared to the other destinations, however, take the scenic route through Walthamstow Village or the side streets. It is well worth the walk although this place is tucked away in a location that can be easily missed -a shadow in Walthamstow's brightness- the jungle of neon signs and decor create the aesthetic dream of what is known as God's Own Junkyard.

Immerse yourself in this warehouse packed with vintage signs, iridescent film props and decor whilst snapping some highly Instagrammable photographs (with your phone) of the great artistic pieces providing excellent backdrops. There is also a café for when your thumbs get tired.




The true secret of happiness lies in taking a genuine interest in all the details of daily life

---
William Morris House
With great gardens, fully accessible and an abundance of history, the building itself is worth the visit. A thoroughly enjoyable museum giving an overview of William Morris - from his craftsmanship to his entrepreneurialism as well as highlights from the Arts and Crafts movement.

The gallery gives great insight into not only William Morris, but his critique on society at the time as Britain underwent rapid industrialisation. This is a good place to visit for anyone interested in art, textiles or simply Victoria Britain.

So, hop on a red bus or rent a cycle from Walthamstow Central station to this destination and escape the chaos of the city, immersing yourself in the rich history that makes Walthamstow as it is today. Oh, did I mention that it's free as well?
There are no discussions