These are a few of my favourite things
A Miniaturist's Heaven
To call Kristin Baybars "quirky" is like saying that Google has been moderately successful. This is a place that time forgot – a delightful emporium of toys, dolls houses and miniatures. It is difficult to adequately describe this shop in enough words that completely pay it justice; for it is neither a toy-shop nor a museum but has a foot in each camp.

Situated opposite Gospel Oak station it is easy to find but is even easier to miss because it is a shop with no sign. Never-the-less, in its careless deshabille of flaking green and pink paint, you can't miss it if you know what you are looking for. To complete the idiosyncratic appeal of North London's own Curiosity Shop there is a handwritten note on the locked door instructing customers to knock loudly in order to gain admittance.

It is not so much of a shop – more of a Tardis and every single bit of space is filled with a curio that could be from another century. There are stacked board games, minute figurines and dangling mobiles wherever you look. If you are a doll's house enthusiast you will think that you have died and gone to heaven. If you are lucky to be taken out the back there is a cornucopia of tiny things in drawers – literally thousands of miniature bits and pieces. "Doorbells and sleigh bells and schnitzel with noodles, wild geese that fly with the moon on their wings" – all in minuscule perfection.

I met David Ward, one of Kristin's confidantes and himself a miniaturist, who got off the school bus when he was 14, wandered in and never left. David enthused about the stock, the story but most of all the experience. "There is something for the eye at every level," he said. I could see what he meant – an experience that was clearly being felt by browsing children looking in awe at the casual disorder.

As Kristin once said, "A pathway of crumbs will lead you to your door" and if you want to know what that means you will have to come here and uncover one of London's most hidden gems yourself.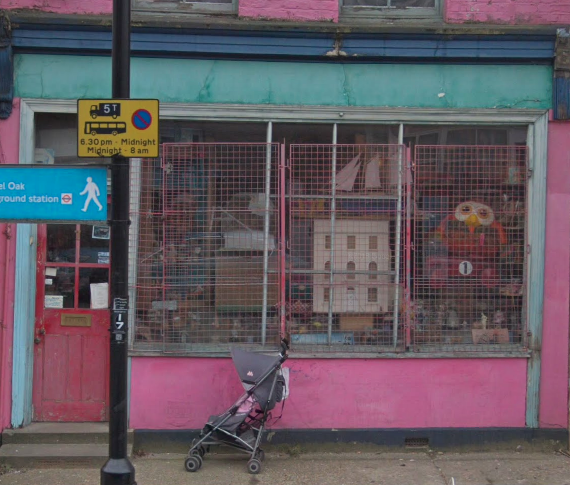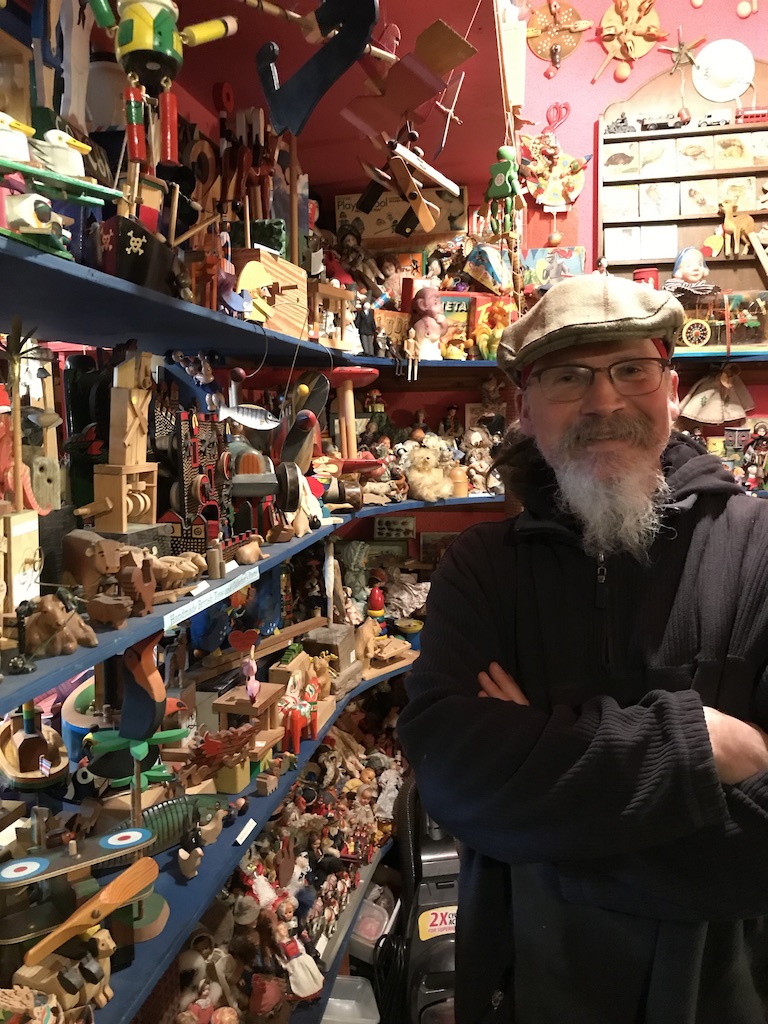 Related Triptoids

Load more triptoids