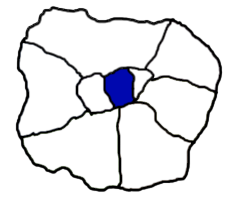 PIN

St. Paul`s, Covent Garden
The Actors Church
St Paul`s Church is a 17th century church located in Covent Garden behind the popular piazza It was designed by Inigo Jones, a contemporary of Christoper Wren in 1631 to create houses and buildings "fitt for the habitacons of Gentlemen and men of ability". As well as being the parish church of Covent Garden, the church has gained the nickname of the actors` church by a long association with the theatre community many of whom are commemorated in stained glass and memorial plaques within. The walls inside the church are bedecked with commemorations to the great, the good and the famous
History
Although many famous people were interred within the church and churchyard their monuments were destroyed in a fire which wrecked its interior in 1795, and by subsequent development around the site; however, the historic significance of the burials at St. Paul's can still be appreciated from church records. St. Paul's was restored shortly after the fire at the expense of the parishioners by Thomas Hardwick.


TripTide Thoughts
We were absorbed by the walls inside the church, which displayed lots of memorials to the stars of the silver screen. The stained glass also tell their own stories. The church itself situated in a beautiful garden where visitors can sit and contemplate. This is a wonderful oasis of calm in London's ever busy metropolis.
How to get there
Head for Covent Garden and you cannot miss the church. The nearest tube in Convent Garden and Charing Cross Station is about 10 minutes walk away
Tags
History
, close to river
, Theatreland
, Downtown Westminster
, Child Friendly
, theatre
, churches
Shared Collections
Events
Location
Bedford Street, , Covent Garden, , London, , WC2E 9ED.
(View on Google Maps)
St. Pauls Church, Covent Garden
FREE
Recent Reviews
There are no reviews yet for this Triptoid.
Shared Collections
Events