Experience an unreconstructed London
Deptford is changing, what was once an area that carried something of a stigma to it, has now become a creative and cultural hub and one of the last remaining slices of 'real' London within the capital. Whilst gentrification is trying to take its toll on the area, it seems like the spirit and communal nature of Deptford cannot be got rid of. No matter how hard the property developers try, Deptford will always be… well, Deptford.
The Riverside
Home to the first Royal Navy Dock and with a strong tradition in the docking trade Deptford is not necessarily on the map for most visitors when planning their trips to London. The area is surrounded by some well-known places such as Greenwich, New Cross and Peckham which often take the limelight away from Deptford and place it on themselves – which helps form the appeal of the place. Deptford is not a traditional tourist trap but has a certain hidden charm, it is London in its truest form. Whether it is the Saturday markets where you can rustle through endless amounts of junk to find a real bargain, or the small community theatre (The Albany). This is a place that exists in its own little creative bubble without a care for what is going on around it.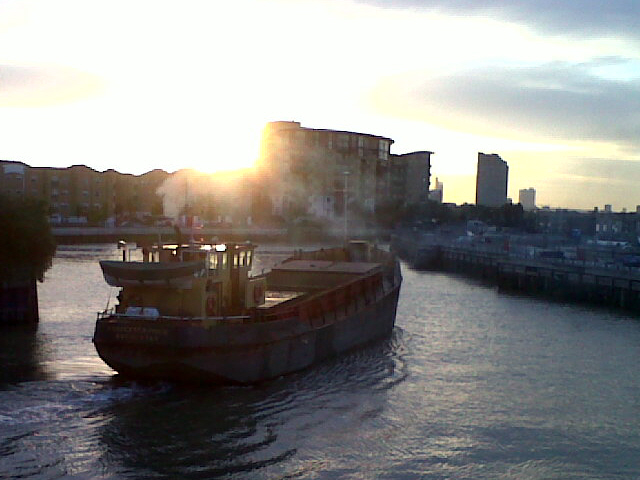 ---
---

Deptford is a melting pot for young artists. Knowing that there are so many venues and opportunities for us to get our work out there is hugely comforting

A Creative Spirit
Creativity and arts form the basis of society within Deptford. With Goldsmiths College nearby as well as Camberwell arts school and the Trinity Laban, the area is packed with young creatives talent paving their way in London and this is reflected in the amount of small, intimate art galleries as well as theatre and dance performances. Ashley, a student at Goldsmiths describes the area as 'a melting pot for young artists. Knowing that there are so many venues and opportunities for us to get our work out there is hugely comforting."

There are not many places in London where being a creative is an achievable lifestyle - but Deptford is one. Bearspace is a fantastic gallery based on the high street that aims to find, uncover and promote some of London's newest and most exciting artists. Named in the 'Top 10 coolest galleries in London' by Refinery29 this small space has hosted artists who have gone on to have works exhibited in places such as the Royal Academy of Arts and the Saatchi Gallery. Pieces are available for purchase via the art shop and are well worth a look at - who knows how much they could be worth in the future!
An Artistic Melting Pot

The artistic nature of Deptford is also reflected through its love of theatre and dance and there is nowhere better to look than The Albany. The Albany theatre is the beating heart of Deptford as one of the most important creative space in the whole of South London.

Set up in 1894 as a social enterprise to drive the arts into the depleted and poverty hit streets of the south, The Albany has become a melting pot of new and established talents and hosts events ranging from exhibitions through to live theatre and concerts. With a café inside and a garden containing some live chickens as well as a comprehensive programme of child and adult theatre, The Albany is an ideal location for a family with young children or simply those interested in the London theatre scene to view some of the most innovative and new theatre in the capital.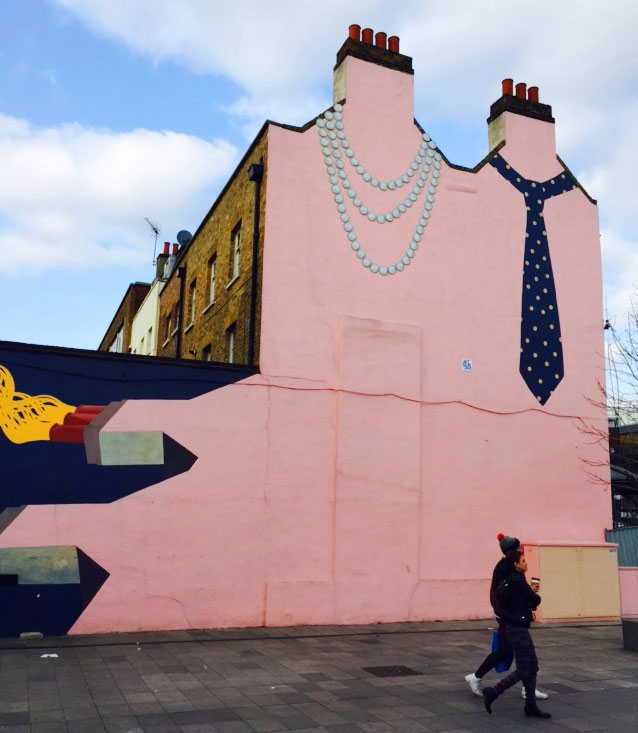 ---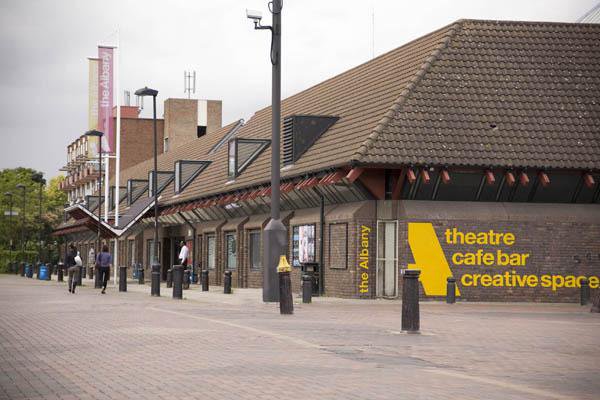 ---

The centre isn't just here for dancers and professionals, it has introduced dance into the entire area in a building that has been purposefully made for creativity. Plus it brings something fabulous to Deptford's industrial skyline

..... And Then To Market
For those keen on London's markets (and there are many great ones) Deptford Market has to be one of the best ones around. Every Saturday Deptford High Street is awash with bargains, incredible food and some quite bizarre objects as the market rolls into town. When you think of London markets you think of fruit traders shouting about the £1 bowls and everyday clutter being sold off at made up prices and this is what Deptford Market delivers. You can get Levi's for £20, a bowl of dragon fruit for 50p and someone's old PlayStation 1 for a fiver. It is a real market, stripped away from the gentrification and subversion of those found around the capital where they are based around street food and artisanal coffee houses.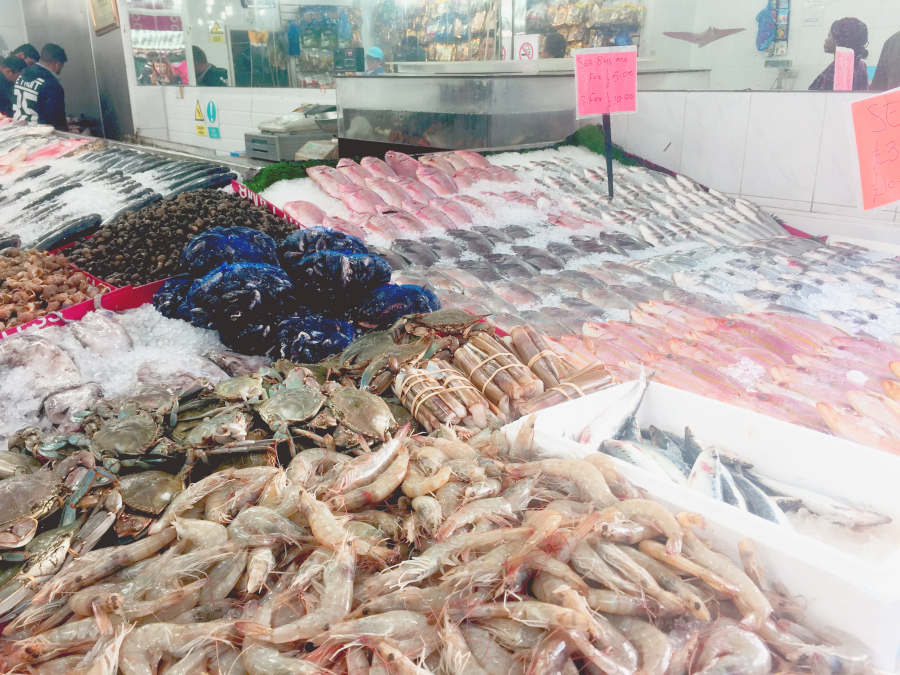 ---
This is London in all its bargaining, multi coloured greatness and it is truly glorious. If you prefer a more calm and civilised environment, then Deptford Market Yard has a lot to offer. With a florist, a jerk chicken restaurant, a women's only sneaker store and one of the most famous and quirky cocktails bars in the south – Little Nan's Café - the market yard is an excellent place to hang out with friends in the evening. Situated just off the high street and under the railway arches of Deptford station, The Market Yard opened last year and has been welcomed with open arms by the locals. Initially feared as a project that would transform Deptford's vibrant spirit, the yard has slipped seamlessly into life in the bustling London area and contains small, local businesses. It is a brilliant scheme that has given young entrepreneurs a chance to make it in London and is reflective of the community and local spirit that Deptford holds.
So, whilst Deptford might not be the first place you think of when looking for alternative places to visit in London, it should definitely be considered. The people, arts, markets and atmosphere culminate to create a unique and wonderful area that should be celebrated for its community schemes and investment in young people. Deptford is a creative's paradise, and long may it stay that way.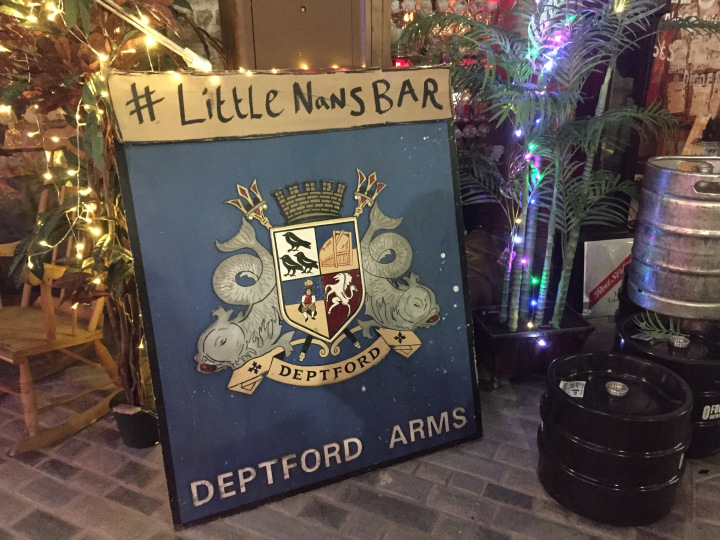 ---
There are no discussions