Exploring the Musical Legacy of Camden Town
Few places can claim to be the home of British rock 'n' roll, or boast a reputation for boosting some of the most iconic music stars of all time into the stratosphere. Camden Town, however, can with a degree of confident swagger and poise. London is well known for music, but Camden has achieved a legendary status over the years thanks to a huge selection of inimitable clubs, bars and music halls. Camden Town is THE place to go for music lovers.

Camden has always been proud of its alternative atmosphere, drawing in artists, musicians and counter-culture heroes alike. Simply walking down the streets is to experience a part of London buzzing with new ideas and a refusal to conform, an area where people are free to truly find themselves. Music weaves its way throughout the streets of Camden and you can never be sure if the busker outside the underground station is set to become the next big thing. The diversity of the music is incredible as well; one day it's a Ravi Shankar tribute band playing outside the Camden Lock market, next it's an ode to the Sex Pistols played entirely on flutes and ukuleles. The best way to truly experience music in Camden Town though is a visit to one of the many world-famous clubs.

This is for Camden! Camden Town ain't burning down!

The Electric Ballroom
One of Camden Town's best known venues, the Electric Ballroom has hosted the likes of David Bowie, The Rolling Stones and Sid Vicious. With a 70-year history of promoting new and exciting acts, the Electric Ballroom has become a pivotal aspect of Camden's musical culture. The name of the club has changed multiple times over the years before eventually settling on the Electric Ballroom in 1978, when it 'rebranded' itself as a rock venue. From here on out, the Electric Ballroom regularly shook the foundations of London's thriving music scene, constantly reinventing itself and influencing everything around it.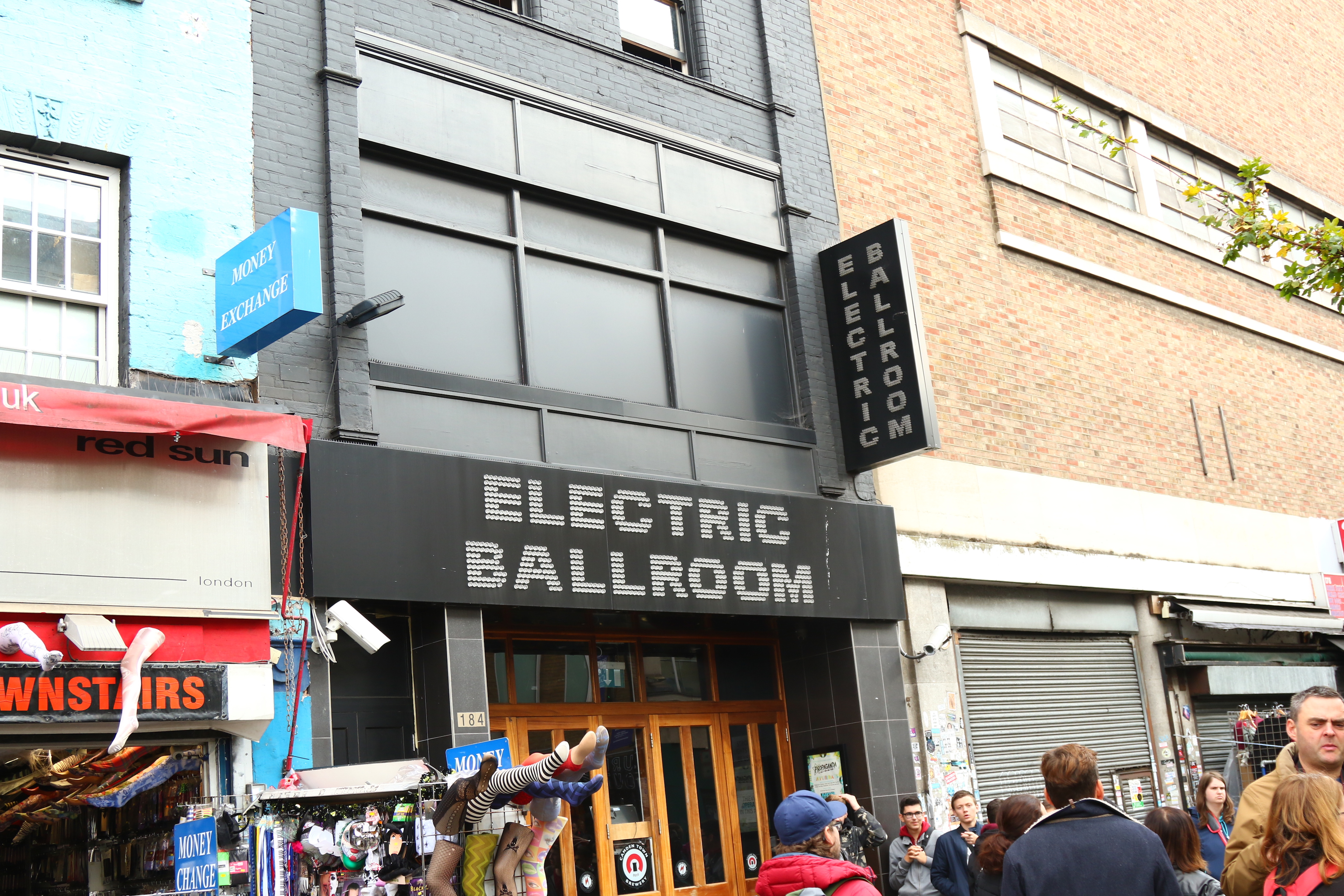 ---
Dingwalls Dance Hall
Opened in 1973, Dingwalls Dance Hall was once a run-down packaging warehouse on the brink of destruction. Now it represents a bastion for established and emerging artists looking to experience a slice of Camden's punk rock history. The Clash, Blondie and The Stranglers have all graced the 500 capacity venue, making it an unmissable stop on any journey to Camden Town. Bars and pubs throughout the venue stay open after 11pm on Friday and Saturday, so incredible nights going on into the early hours are guaranteed. If you need to refuel, you can find an excellent selection of street food vendors directly outside the venue as well, offering flavours from around the world.

Like tin soldiers responding to the call, To Camden we will crawl, One and all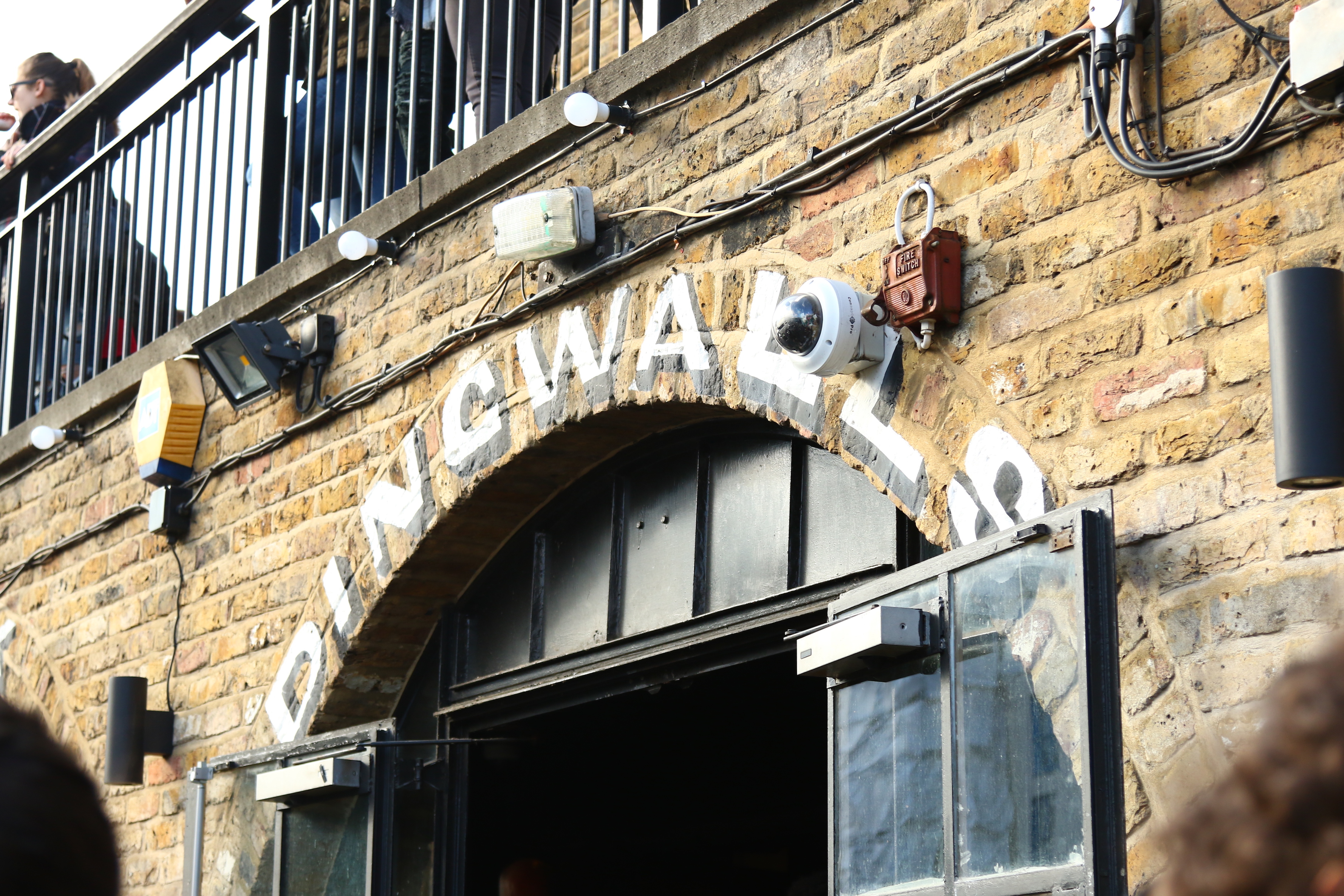 ---
KOKO
KOKO has spent the last 116 years influencing not only Camden Town's musical legacy, but the whole of London's as well. It started life as The Camden Theatre, slowly evolving into a prime destination for any and all forms of entertainment. Charlie Chaplin was a regular performer in the very early days, before the building became a popular cinema lasting until 1940. Then, it acted as a BBC Theatre where the Rolling Stones recorded their 1964 album 'Camden Theatre 1964'. Music took centre strange and the building was reincarnated as The Music Machine in 1977.

This was a defining point in the venue's history as it rapidly grew into one of the most important hotspots for punk. Punk didn't completely dominate though and The Music Machine was well known for introducing a young Madonna in 1983. Years of wild nights and musical debauchery eventually took their toll and The Music Machine was shut down in 2004 for some much needed maintenance. It was reborn as KOKO, a real 21st Century entertainment venue and an irreplaceable asset of Camden Town. KOKO's timeless appeal is the mixture of performers; from international superstars to underground artists to electric DJ sets.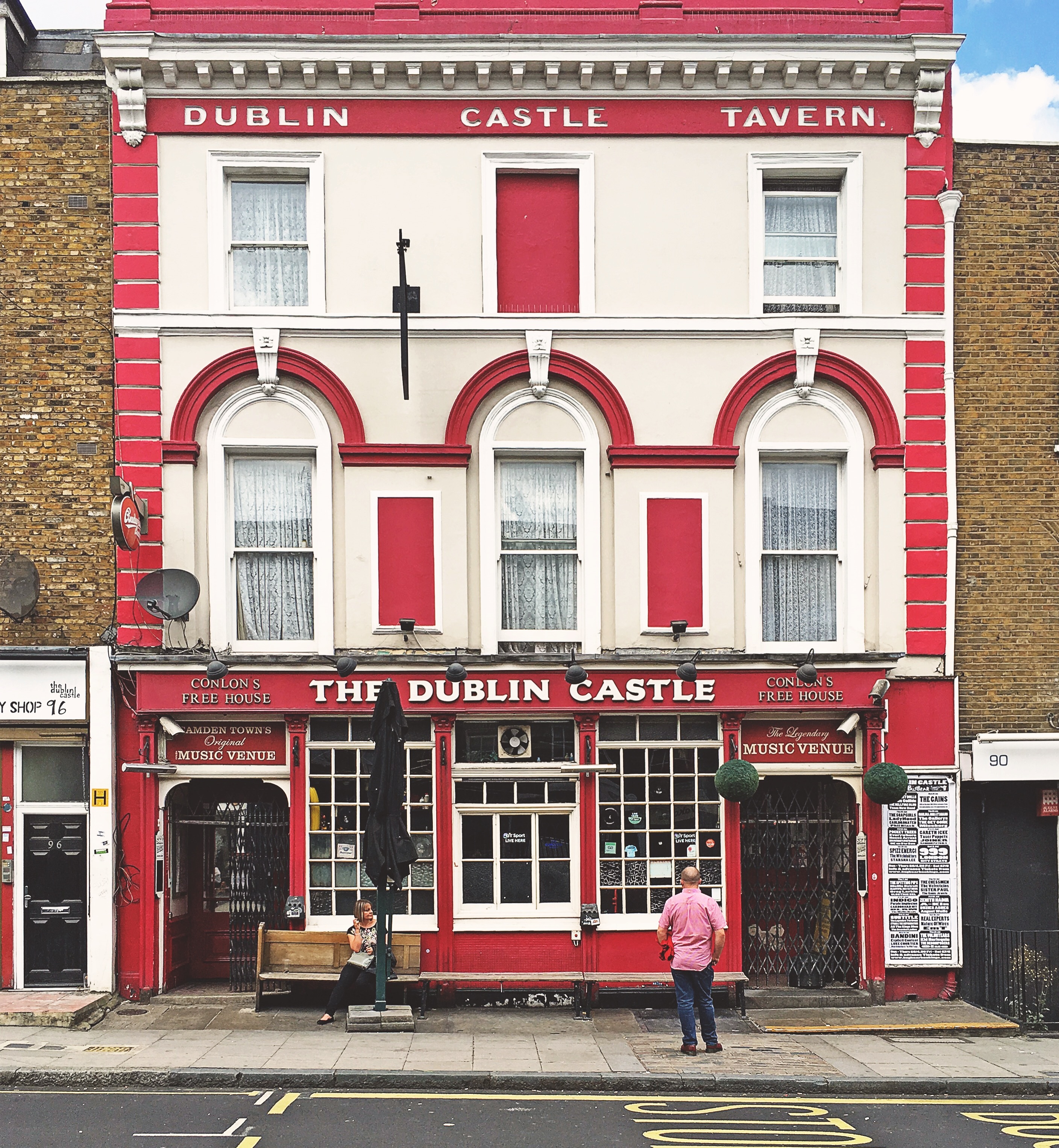 ---
Dublin Castle
The scruffy interior, dingy lighting and cheap beer belie Dublin Castle's international recognition as Camden Town's top venue for indie music. It might be a little grimy but it gives the Dublin Castle a certain charm; Amy Winehouse certainly thought so and regularly used to serve punters behind the bar.

If you are lucky, you might just catch an unannounced gig from one of the many famous musicians to have graced the stage. The Dublin Castle is low-key heaven and well worth visiting if you want an authentic experience of Camden Town's musical heritage.
The Underworld
Located opposite the tube station in the heart of Camden, The Underworld has helped redefine the rock, metal and punk scenes ever since its opening in 1989. The club can be found directly under The World's End, a famous Camden pub with its own fascinating history; Charles Dickens was a well-known regular! The Underworld is the very definition of alternative and its basement setting makes it an interesting visit.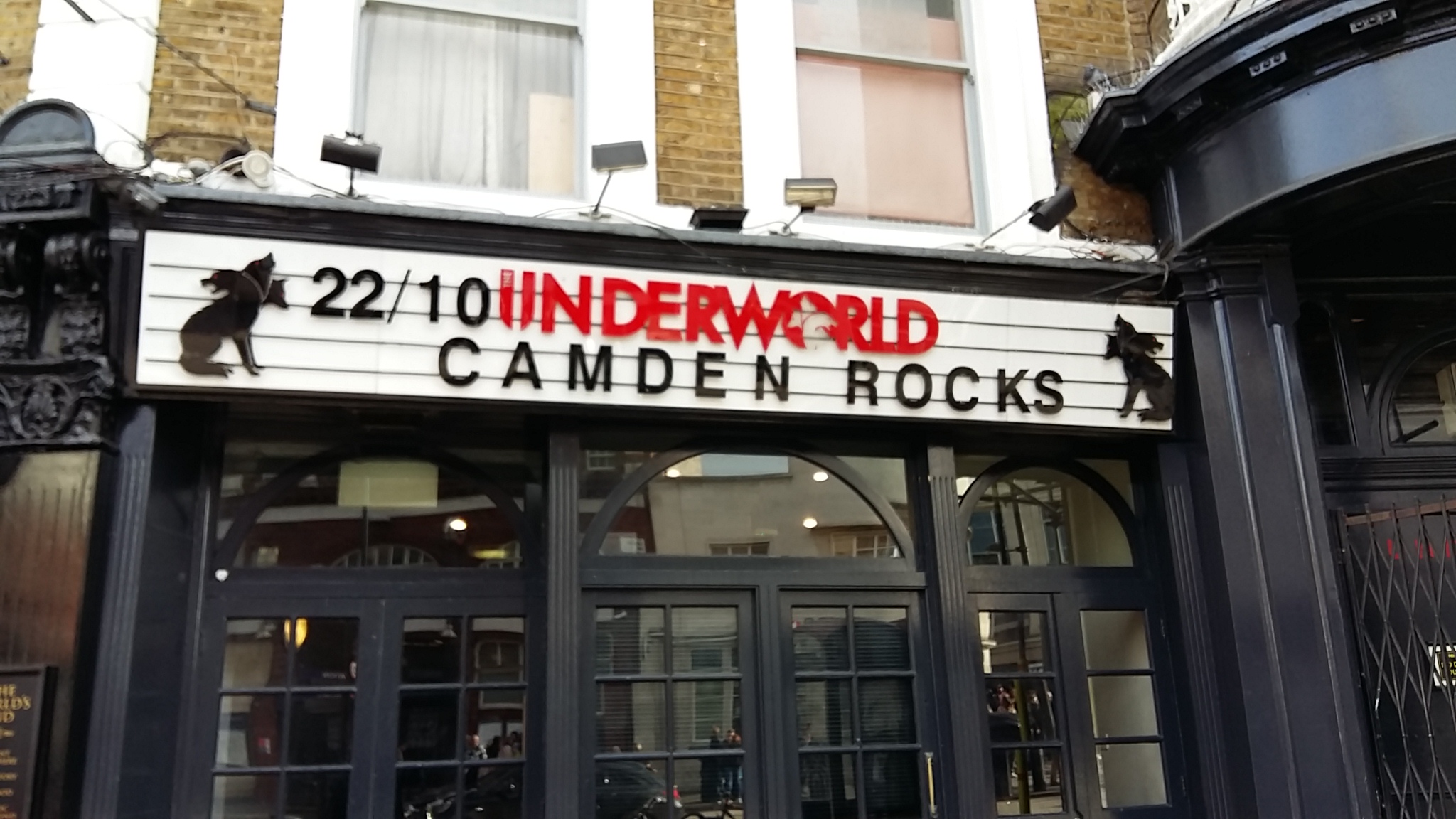 ---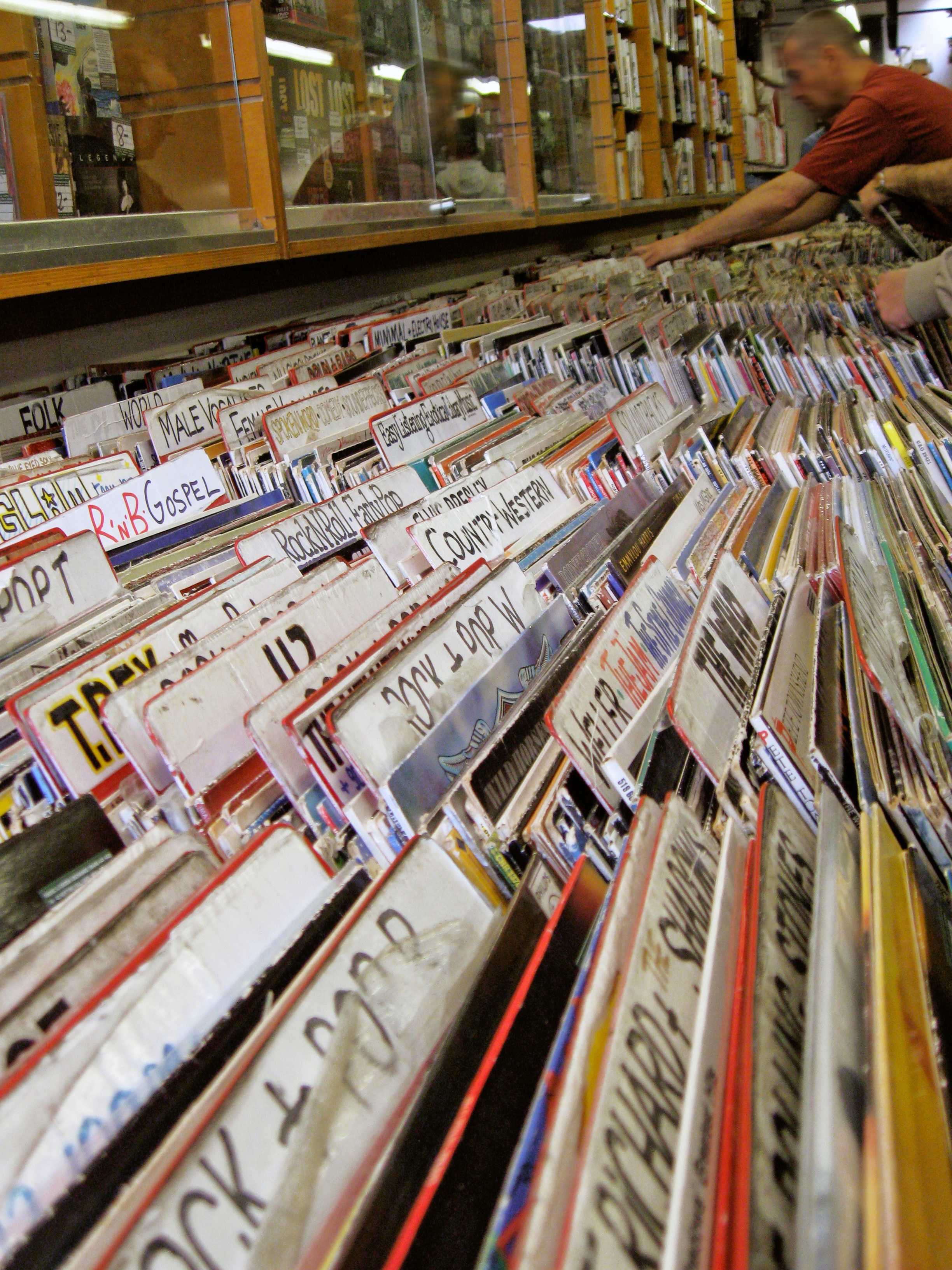 ---
Beyond Camden's clubs
Camden Town is more than just world-class venues; it is also an unbeatable area for music shopping. Vinyl stores like All Ages Records have flown the flag of retro revivalism for years, selling rare pressings and cassettes like it was going out of fashion (digital is dead right?).

Another must-visit on a trip to Camden is the charity shop Rock 'n' Roll Rescue. It is home to the expert guitar maker Philippe Duebruille, a man who has created instruments for some of the biggest names in rock (Iggy Pop, Joe Perry, Robert Smith to name a few). For him Camden is "where music thrives, where true originality is born and where the rogue can feel a part of something special".

You can find all sorts of musical memorabilia in the shop and it all goes towards good causes (Kentish Town's Women's Refuge, The Hari Krishna Food Van and various local food banks). Philippe maintains that Camden Town is something to be preserved for future generations and its unmistakeable vibe is what makes it so uniquely London.
There are no discussions
Related Triptoids

Load more triptoids
Related Articles

Load more articles