Helping London's Tour Guides
It seems like one of the hardest-hit industries in the UK is the tourism business. Sadly quite a few restaurants, cinemas and even the pubs have had to close down, and a few had to close down permanently. Due to the effect of the pandemic and social distancing rules, many tour guides have considered cancelling this year altogether and wait until 2021 to start trading again. We know that this is a very challenging time for you, so we have created a digital package that will be beneficial for you and will hopefully provide you with an increased online presence. Our Proposal?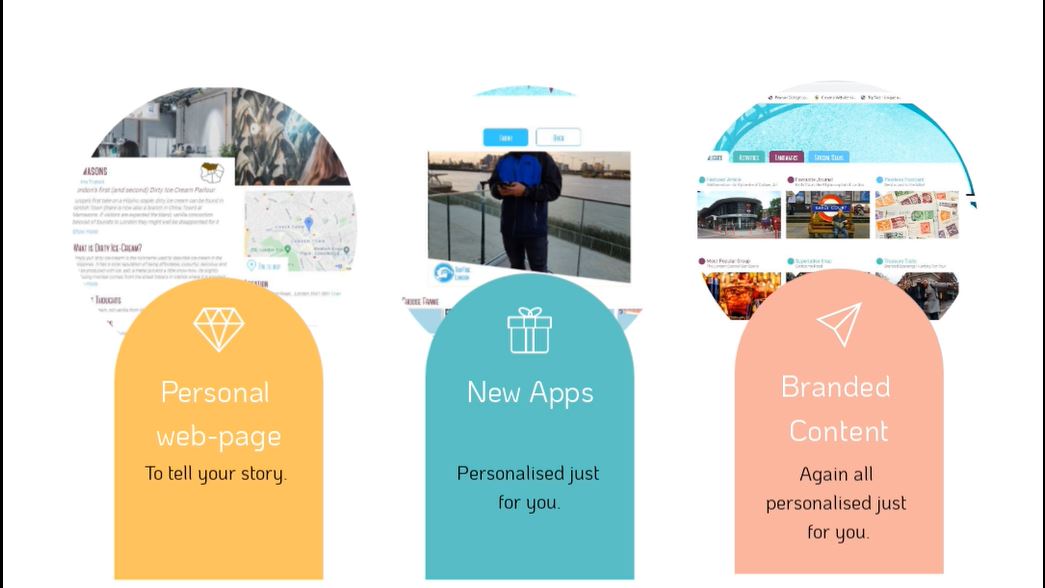 ---
---
We can provide you with a complete digital package, that will enable you to have your own personalised webpage you can see an example of one here. The page will help tell your story from a Londoner's point of view, a local tour guide and of course your tours in a digital format. The page can contain information about your pricing, all your usual locations and it is also the place where all our other applications will be connected, this can also act as a booking engine.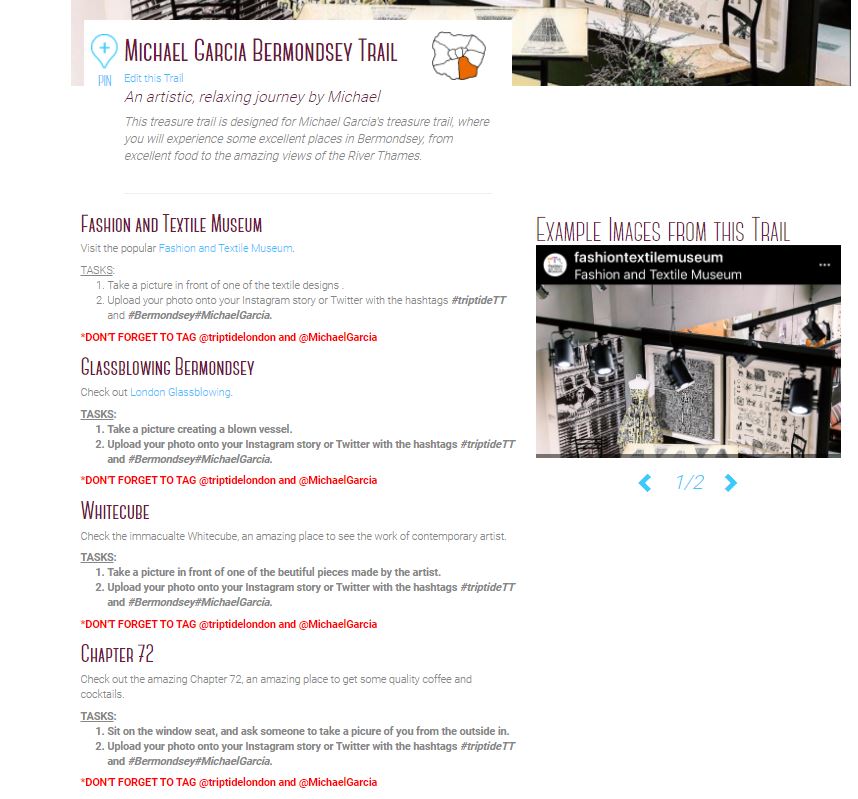 ---
In addition to your personalised webpage we can connect you to lots of other relevant content - articles, blogs and new social media channels within the package, we will provide you with all our latest applications we have developed like the TripTide Treasure Trail (here is an example). You can choose six landmarks on your tour, and have six clues for your visitors to follow. They can then upload their selfies. It's a great way to make your tours even more enjoyable.

After the selfies are taken, the 'Treasure Trail App" will publish the selfies into a collage, and the visitors will be able to turn it into a postcard,- great memorabilia for your visitors. Triptide.london also has a shop where we could provide you with merchandising services, to sell products of your choice.
How does the digital package benefit you?
Using this package will enable an increased online presence- another channel to your tour guides. We'll do all the heavy lifting - you just need to give us a little content We only require some information and pictures of your tours and landmarks and we will do the rest of the work. This package is designed for people who do not have any knowledge of e-commerce or websites.
Interested?
If you are a tour guide or know anyone that is, please get in contact and we could have a quick call to answer any of your questions. Good luck with life after lockdown and if we can get you a single extra customer it will make our effort worthwhile.

There are no discussions
Related Articles

Load more articles