Where to indulge in London
The Philipines is a country with more than 7000 islands, and its cuisine has evolved dramatically in the last thousand years. This has largely been due to the number of countries occupying the Philippines. Countries like China, who introduced both rice and a famous dish in the Philippines called Lumpia. Spain brought cutlery to the Philippines in the 16th century and also the art of cattle-rearing and cultivating tomatoes. All this led to the Filipino people serving food that was basically Chinese, but 'christening' the dishes with Spanish names. Much later on in the 20th century the Americans brought over canned food and a new style of cooking and eating (fast food). They even started a way of eating called 'boodle fight', a regimented, cutlery freestyle of eating where all the food is spread out on a "covered with banana leaves and eaters stand shoulder-to-shoulder". The current generation of Filipino diners often adopts this style of dining when celebrating something special. For diners in London, there is actually a restaurant called Lutung Pinoy that serves a boodle fight in Earls Court.

I think Filipinos embraced America and were embraced by America in a way that other cultures might not have been...I think there's a really bright future.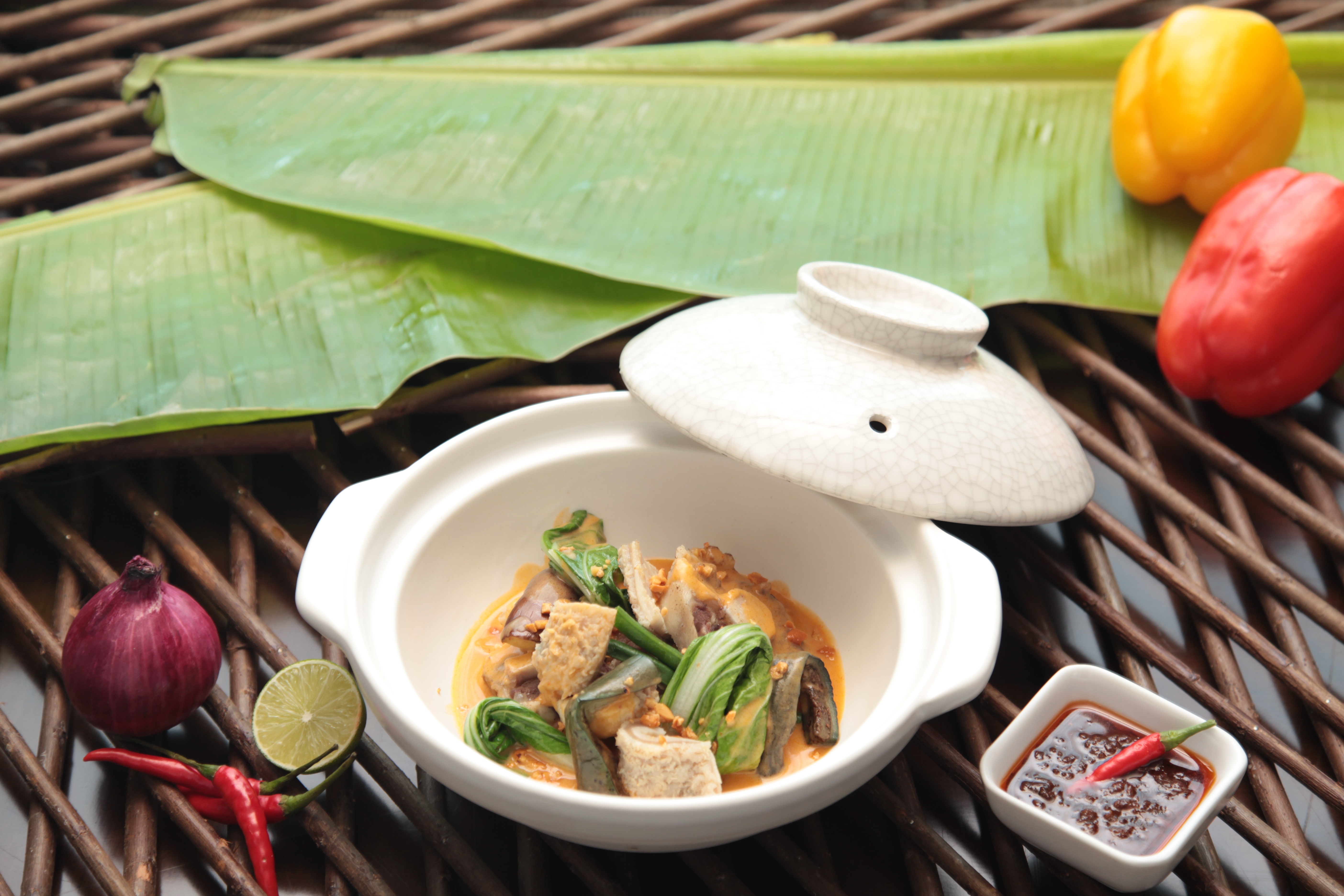 ---
What type of food can be found in Filipino cuisine?
Firstly that it is varied, delicious and more than holds its own with the 'big tastes' found in nearby Thailand and Vietnam. Let us start with the Chinese-style dishes, such as the lumpia, inspired by the humble egg roll. The lumpia itself has so many variations and the most famous one is the 'lumpiang prito' (the word 'prito' means fried). They are usually filled with freshly chopped vegetables such as onions, carrots, cabbage, and meat. These are just the fundamental ingredients and different families tend to have their very own style of cooking any Filipino food.

For visitors to London with a sweet tooth get along to Mamasons in either Camden or China town for some incredible 'dirty ice-cream' the queen of desserts in down-town Manilla.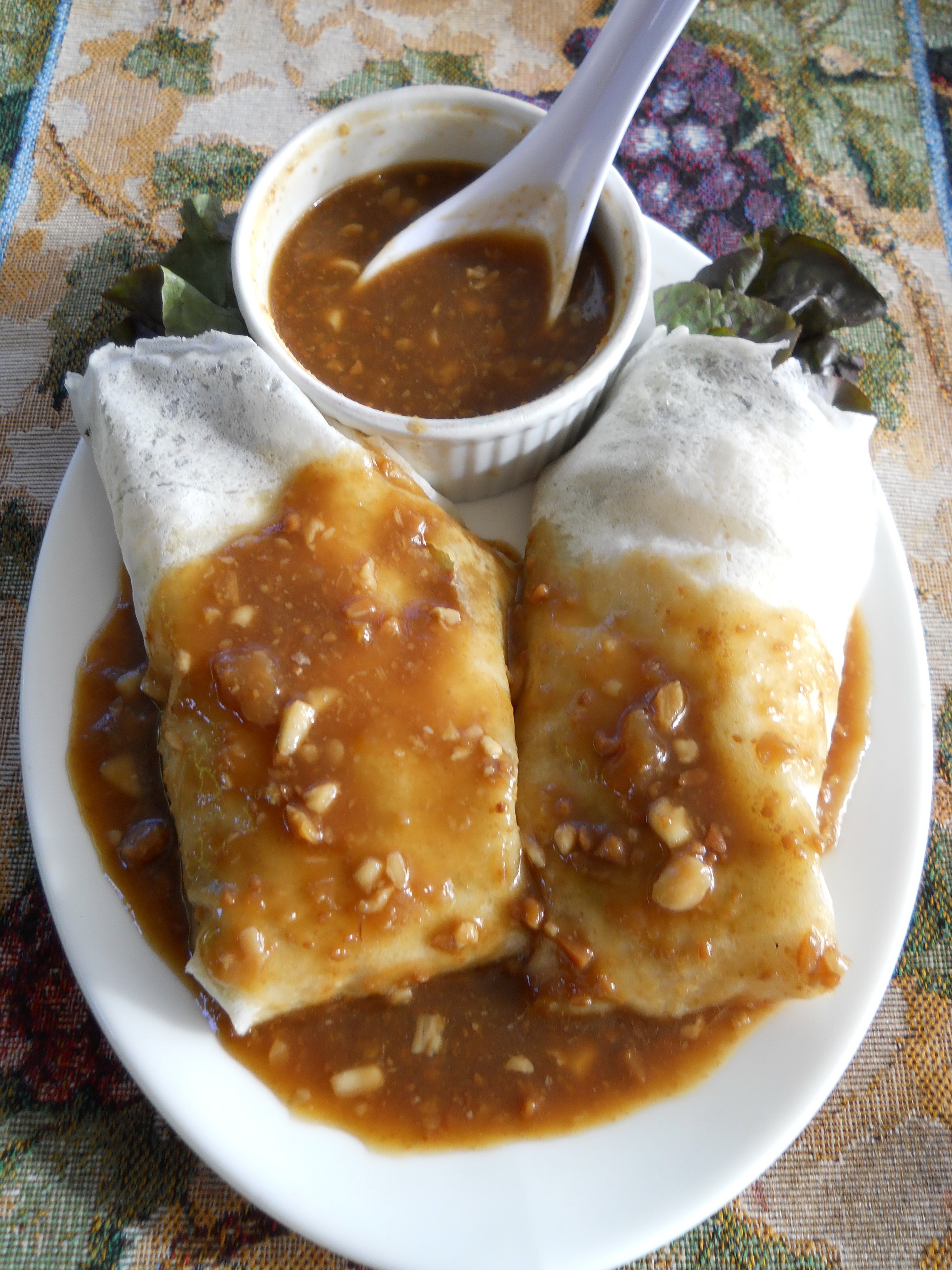 ---
---
Another famous Chinese inspired dish is the 'Pancit', meaning noodles, where vegetables and meat are included in the stir-fry. Pancit lovers can find it all over the Philipines but there are only a few places in London that get it completely right.

There are multiple types of noodles that can be used and the word 'Pancit' is more a generalised term for stir-fried noodle dishes in the Philippines.
It is said that more than 80% of dishes are inspired by Spanish tastes. The most famous dish, which is also the national food of the Philippines is the Adobo, which can be found in almost all the restaurants in London - a soy sauce-based chicken or beef dish. Moving on to the famous tomato-based dish is the Mechado, a Filipino version of a beef stew. It is usually cooked with some bell peppers, sliced potatoes, carrots and more. There is a similar dish called Afritada, which is a chicken dish, as opposed to beef, but with the same fundamental ingredients. All these and more can be found at the excellent Bintang in Kentish Town.

The ubiquitous BBQ is also very popular in the Philippines and one of the most famous grilled style dishes is the 'inasal', which uses Calamansi (a citrus fruit that has the flavours and 'zing' of a lemon and lime) and soy sauce as the marinate, providing a unique flavour. This dish is normally chicken-based and there is a wonderful example served in Peckham, London at the Filishack.

There are no discussions
Related Triptoids

Load more triptoids