Six of the best study spots
Being a visiting student/writer/scribbler in London is a wonderful experience but can also be frustrating when you have all that work to do and all you want to do is be outside exploring the city! Maybe you are interning somewhere in London or just paying a mid-term visit – but whatever the case there will also be a stack of work distracting you from seeing the sights. What if there was a way to do both? What if you could see a new area but get lots of productive work done in the meantime. A lot of visiting and residential students sometimes find working at cafes can be quite good for their concentration, as they get to be 'out' but be 'out' productively. Research has even shown that a moderate level of noise improves performance on creative tasks. Here are a few of top study areas recommended by the students themselves that will hopefully peak that creativity.

Study as if you were going to live forever; live as if you were going to die tomorrow.

1. Timberyard in Covent Garden
Timberyard is right up there as the first place on the study spot. It is a great spot for specialty tea, coffee and all day breakfast. Not to mention the fact, that it actually encourages creative people to come together in the café and feel comfortable enough to stay as long as you like. This is unlike many cafes where you feel that you WILL outstay your welcome if you lose track of the time you've been there. It has a cosy and laid back vibe and is another reason why you will see why its full of students and lap-top warriors alike. Its opening hours are usually from 8am to 6pm. Saturday 9am-6pm and Sunday 10am-6pm.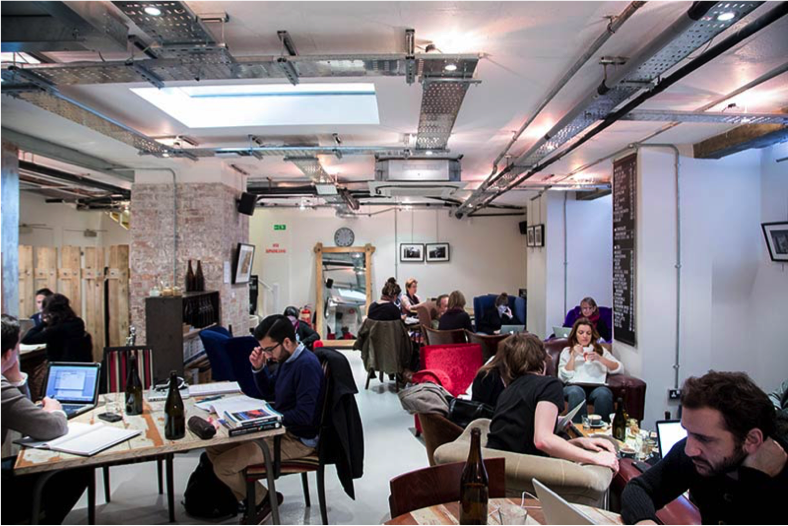 ---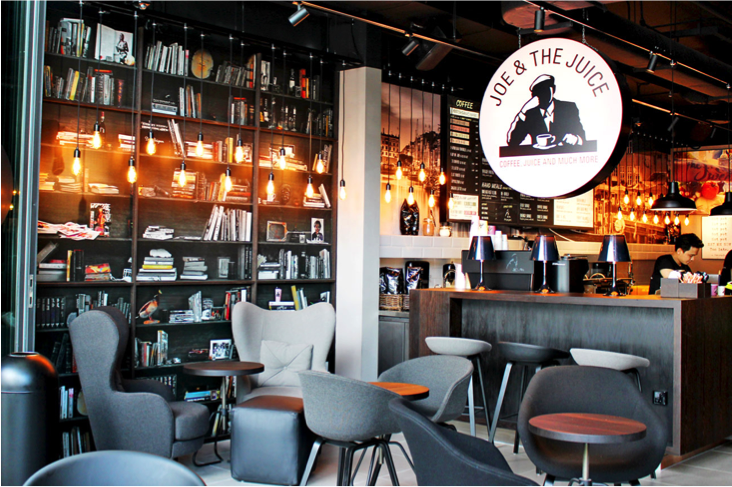 ---
2. Joe & the Juice
Joe and the Juice another student favourite and in some branches its décor is even done out with books and shelves - so you feel like you are actually in a library! Its seats are very comfortable and the healthy juices provide you with plenty of stimuli to get your stuff done! You will find a mix of students, and business people working away on their laptops or discussing potential projects. It is usually open from 8am to 8pm. Saturday & Sundays, 10am-8pm.


3. Yumchai
This is a place for the tea lovers out there. It has all the possible teas you can think of, so if you are the type that sips on numerous tannin based beverages to get through that project, this is the perfect place for you. It is full of groups of people conversing or just working together and has a very calm vibe. It is usually open from 8am-9.30pm on weekdays. Saturdays 9am-9.30pm and Sundays 10am-8pm.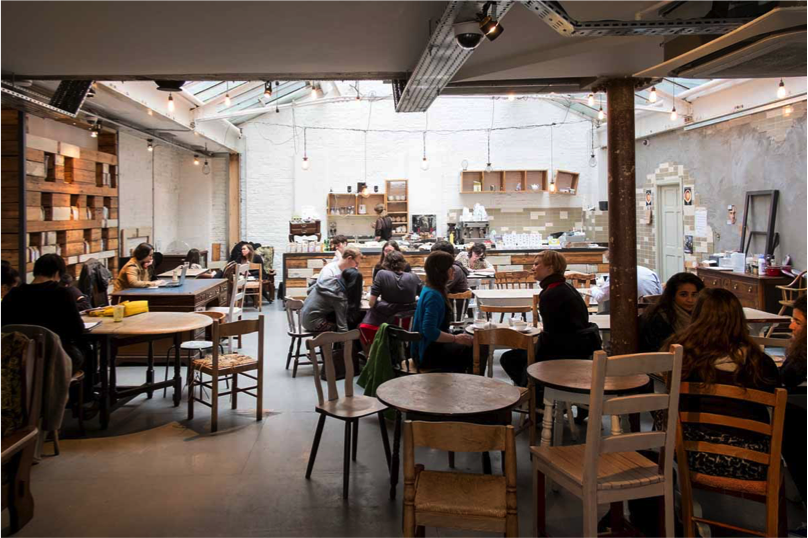 ---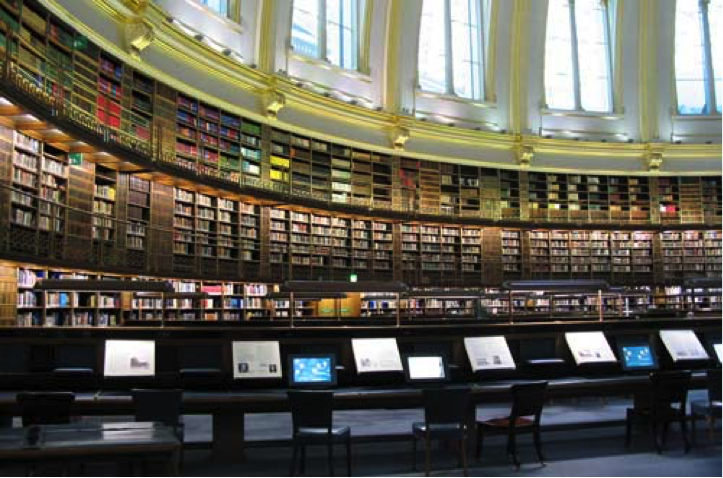 ---
4. The British Library
Visiting the British Library provides you with one of those moments when you will be absolutely in awe of human knowledge. Its vast array of books, the huge numbers of people of all ages and backgrounds studying here and the feeling you are in alternative Hogwarts is sure to motivate you to 'just get it done'. There are also many modern, chique cafes that are an easy way for you refuel mind and body
5. Foyles
Foyles,the famous bookstore, has a café on the top floor of its branch in Charing Cross, which is also a favourite amongst students. As if you need a break or need more inspiration, there are 5 floors below you of books (providing you with all the inspiration you could need to spark those extra thoughts!) It has a laid back vibe and some delicious treats that you can munch away on. It is usually open from 9.30am-10pm everyday but Sunday 11.30pm-6pm.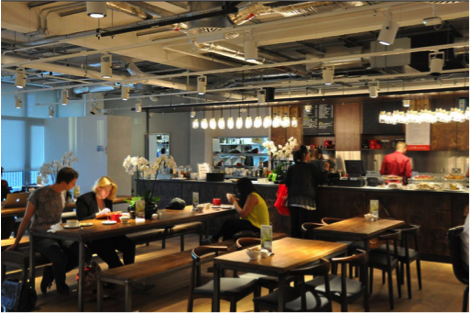 ---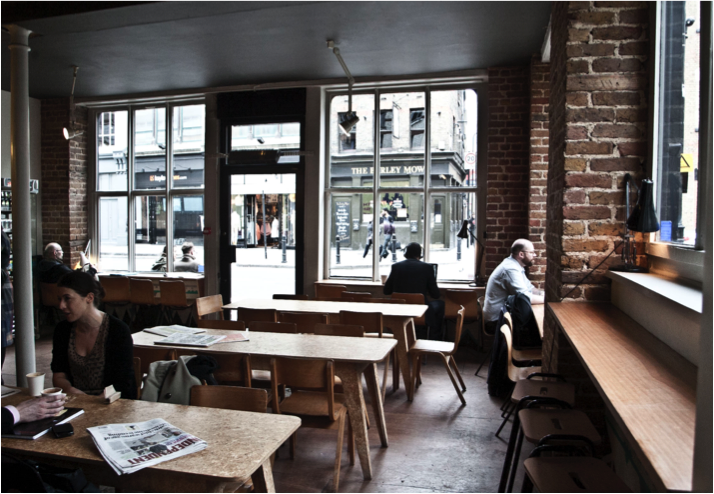 ---
6. Fix 126
Fix 126 in Shoreditch is also a great spot for students and business people. The area has a wonderful energy and this café still allows you to get some great work done. The café supplies some terrific locally roasted coffee. It has communal wooden tables and school chairs- that takes you right back to your young days and really gets you to work. Its opening hours are 7am-7pm on weekdays and 8am-7pm on weekends.
So that's six of the best venues to go and get some serious creating done. The only problem being is that there is so much other great stuff going on outside. However they will each provide a perfect little haven to sit down relax and get some work done before getting out to explore.


There are no discussions